Calendar
Dear Freshkills Park Supporters,
The Freshkills Park team and the Freshkills Park Alliance are committed to ensuring the health and safety of our staff and our visitors.  As in the past, most of the Park is only accessible during scheduled park programs which have now resumed on a limited basis. Our events will follow the current NYC Parks safety guidelines, which can be found here.  In addition, you  can also cycle/walk the New Springville Greenway on Richmond Avenue, take a run around the Owl Hollow Soccer Fields near Arden Heights or visit the playground at Schmul Park in Travis.
You can also experience Freshkills Park at Home:
Discover Freshkills park virtually, on our Discovery Week @ Home page! Experience the history, art, wildlife, education and recreation through a variety of virtual tours, downloads and more.
Virtual Field Trips and Presentations are now available for schools, universities, and community groups. Learn more and sign up!
Check out our Freshkills Park @ Home page for educational materials ​about the Wildlife at Freshkills, Upcycling challenges, Sustainability tips, and virtual glimpses into the Park.
Please check this page for updates. If you'd like to stay connected to Freshkills Park, our online education resources are always available.
Follow @freshkillspark on Twitter, Facebook, and Instagram and join the mailing list for updates.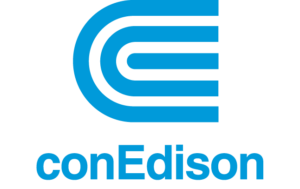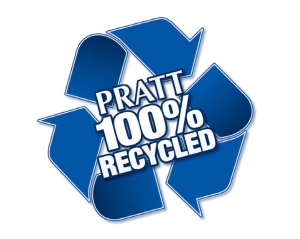 To learn about becoming a corporate sponsor, contact freshkillspark@parks.nyc.gov.
Upcoming Events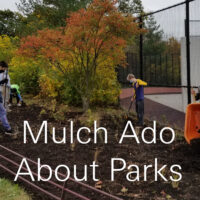 Join the Freshkills Park Alliance and NYC Parks Department for a volunteer day at Schmul Park on July 31st. July is National Parks and Recreation month, so let's help out at Schmul Park and discover ways to get creative in our green spaces! Learn how to support neighborhood public spaces through a paper upcycling project […]
Lace up your shoes for a nature walk at Freshkills Park! Freshkills Park researchers will take you behind the scenes to visit areas that are currently closed to the public. On this one-mile walk, you'll use iNaturalist to share and identify the different plants and animals found in the woods, wetlands, and grasslands at Freshkills […]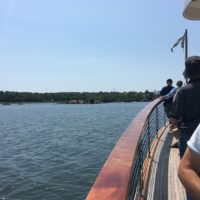 Cruise on the vibrant waterways of the Kill Van Kull and the Arthur Kill and into the heart of Freshkills Park on a Classic Harbor Line luxury yacht. This ticketed 3.25 hour round-trip tour is the only public water tour into the Freshkills waterways, co-guided by Freshkills Park and the American Institute of Architects, New York Chapter.
Past Events