Phragmites Friday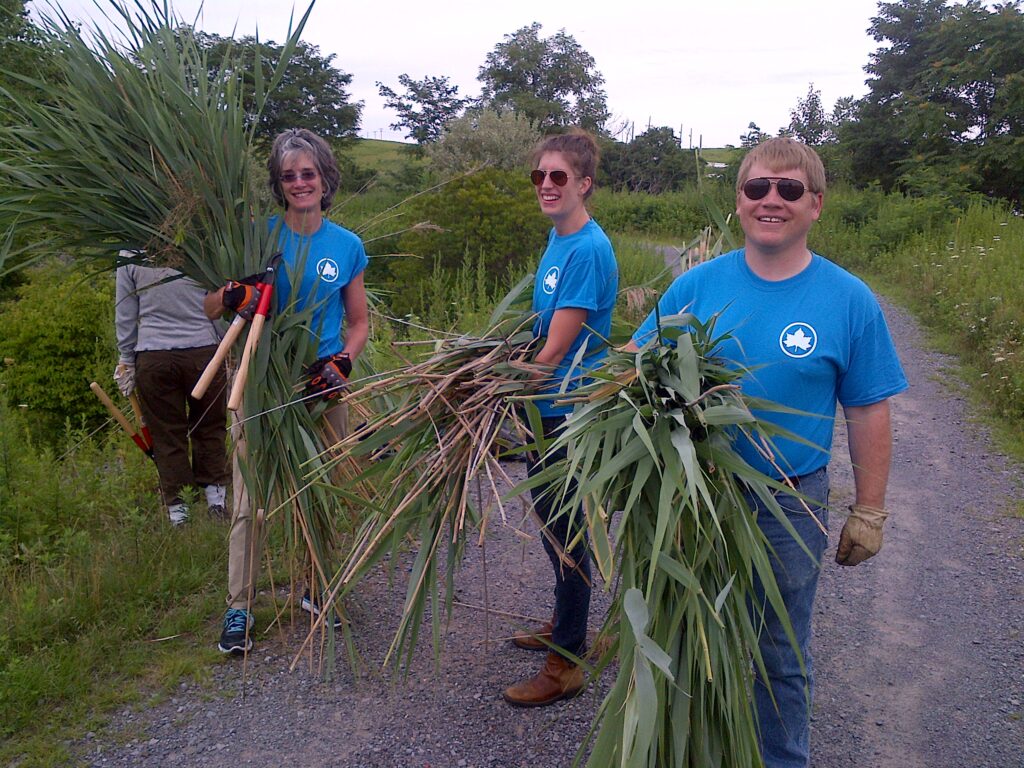 Join the Freshkills Park Alliance on April 8th for a Stewardship Project harvesting phragmites to make room for native species. The phragmites will be used to support an art installation at Old Richmond Town. Learn how to identify the native and invasive plants while helping to understand the landscape! Ages 18+
As per NYC Parks policy, volunteers must sign an activity waiver and will be required to show proof they have received two doses of the Pfizer or Moderna vaccine, or the one dose of the Johnson & Johnson vaccine in order to participate.
Your ticket admits 1 car. Because of COVID-19 restrictions, all participants must provide their own car that will stay on-site the whole time. Participants may not use a bicycle, taxi or ride-share service. Each ticket holder may bring up to 4 additional guests in their car. During registration you will be asked about additional participants in your car. Due to limited reservations, carpooling with friends and family is encouraged.
Location: We will meet in the LA Fitness parking lot (350 Wild Avenue, Staten Island NY 10314), in the back corner closest to Wild Avenue, before entering the Freshkills Park site together at 10am sharp!  If you are more than 10 minutes late to the event, the caravan may leave without you and you will not be able to participate. We will finish around 12:00pm.
Plan Ahead: Be "tick aware" and wear long pants, close-toed shoes, and insect repellant. Also wear a hat and bring water and a snack.  Tools, gloves, masks and hand sanitizer will be provided.
Cancellation: This project will be canceled if registration is too low, social distancing regulations change, or if there is a 60% or greater chance of rain, storms, or extreme heat on the day of the event.
COVID-19 Precautions:
Stay home and notify the event organizer if you feel sick, have tested positive for COVID-19, or came in contact with anyone who tested positive for COVID-19 in the 10 days prior to the event. Should you develop symptoms after registration, please cancel your registration by email. karl.vetter@parks.nyc.gov
You will find current information on NYC Parks safety guidelines here.  
Can't make it?  You can still help by promoting our volunteer projects with your friends and neighbors. Students can receive credit for community service hours.  We will also be adding more volunteer opportunities as the season continues.  For more information about upcoming volunteer opportunities, check out our website: www.freshkillspark.org/volunteer