Sustain-a-ween & Volunteer Landscaping @ Schmul Park 10/16/21
Join the Freshkills Park Alliance and NYC Parks Department for a Sustain-a-ween workshop and volunteer day at Schmul Park on October 16th.
Decorations that end up in a landfill, never to biodegrade is scary. Did you know you can bypass the waste and enjoy Halloween through upcycling?  Join us for a short upcycling workshop, while we learn about the different ecology that get more attention this time of year, like spiders, bats, snakes and more!  In the meantime check out these 5 Sustain-a-ween zero-waste activities to try at home.
Afterwards we, will lay our garden bed to rest, to ensure our recently planted Draffodil project bulbs and established perennials to rise in the Spring!  We will mulch around our native plants, which helps to insulate the soil, conserve water, and prevent invasive weeds from returning. In addition we will use wood chips to create an edge for our garden. Utilizing discarded organic matter to improve the conditions for our pollinator garden is a sustainable approach to help the local native pollinators.
Together, let's make this black and orange holiday a little greener!
Registration: By registering for this event, you confirm you will provide your own transportation.
Location: We will meet at Schmul Park ( Pearson St. & Watson Ave). By public transportation take the S62 or S92 to Victory Blvd/ Wild Ave.
Gear: Wear clothes you don't mind getting dirty, long pants are preferred.  Closed-toe shoes like sneakers or boots are required.   Please also bring water and sunblock.  Gardening gloves will be provided.
Technology: Feel free to take photos, but consider carefully before bringing any electronic devices with you as they may possibly get wet, damaged, or dropped during the program.
Restrictions: You will be asked to sign an activity waiver before participating in the program. Participants must be Ages 14+. Participants under 18 will require a parent or guardians signature. Waivers will be emailed with confiramtion emails closer to the event.
Cancellation: This event will be canceled if registration is too low, or if there is a 60% or greater chance of rain on the day of the event. You will be asked to confirm your registration by email before the event. As we receive cancellations, names will be added from the waitlist. If you know you will be unable to attend, please cancel your registration by email so we can fill the reservation. info@freshkillspark.org
Covid-19 Precautions:
This event will follow the current NYC Parks safety guidelines, which can be found here.
Masks, Gloves, and Hand sanitizer will be available.
By participating in this event you are acknowledging that you and your guests have not experienced a fever, not tested positive for COVID-19, and have not been exposed to anyone with COVID-19 within 14 days of the event. Should you develop symptoms after registration, please cancel your registration by email: info@freshkillspark.org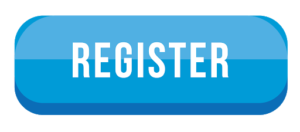 To learn about upcoming volunteer opportunities to visit Freshkills Park, join the mailing list
Can't make it?  You can still help by promoting our volunteer projects with your friends and neighbors. Students can receive credit for community service hours.  We will also be adding more volunteer opportunities as the season continues.