Opportunities
Freshkills Program Coordinator
NYC Parks Seasonal Position
Duration: Approx. End of July to Sept 15, 2022
Salary: $29.61 per hour/35 hrs per week
Positions: 1
NYC Parks is transforming what was once the world's largest landfill into a sweeping 2,200 acre park in one of the most ambitious public worksbprojects undertaken in the city's history. Freshkills Park combines state-of-the-art ecological restoration techniques and research on urbanbecology with extraordinary settings for recreation, public art, education and scientific research.
The Freshkills Park Development team is seeking a motivated and energetic candidate to deliver the park's seasonal calendar of activities & events with a focus on educational programming. The Programming Coordinator will help coordinate and lead education, kayaking, photography and public tours, assist with special events and, as an ambassador for the park, will share the City's vision for the future of Freshkills Park. This position will also include assisting staff with digital communications and outreach initiatives. The Programming Coordinator will be an outdoor enthusiast and have some event experience and be able to embrace challenges, take on new tasks, and work with diverse audiences to help visitors appreciate the beauty and potential of this new park.
The Program Coordinator will report to Freshkills and will conduct program activities in the park. The park's season of programs runs from April until the mid-November, and the role will therefore include weekend shifts. Please note that the role entails physically challenging work (hiking, kayaking, lifting supplies and equipment).
MAJOR RESPONSIBILITIES
• Under general supervision, with latitude for independent initiative and judgment, organize, schedule, publicize, and lead programs for the
general public including: educational activities, kayaking, photography, birding and group/public tours.
• Plan, coordinate and evaluate educational and cultural programming for Freshkills Park.
• Assist in organizing and conducting public/special events at Freshkills Park including races, sporting events, arts events, and festivals.
• Create and distribute promotional and educational materials about the park and upcoming events.
• Assist in development of content for blog posts/social media and other communications.
QUALIFICATION REQUIREMENTS
1. A baccalaureate degree from an accredited college and two years of experience in community work or community centered activities in an
area related to the duties described above; or
2. High school graduation or equivalent and six years of experience in community work or community centered activities in an area related to
the duties as described above; or
3. Education and/or experience which is equivalent to "1" or "2" above. However, all candidates must have at least one year of experience as
described in "1" above.
PREFERRED SKILLS/QUALIFICATIONS
1. Ability to work independently and as part of a team.
2. Excellent communication, interpersonal and organizational skills.
3. Bachelor's degree in education, physical science, urban planning, or environmental studies or related degree.
4. Proven outdoor leadership experience.
5. Experience working with the public.
6. Proficiency with Microsoft Office, Adobe Creative Suite experience a plus.
7. Ability to work a schedule including many evenings and weekends.
8. Valid New York State driver's license.
Residency in New York City, Nassau, Orange, Rockland, Suffolk, Putnam or Westchester counties required for employees with over two years of city service. New York City residency required within 90 days of hire for all other candidates.
Fees: Hired candidates will be subject to a processing fee of $68.00. Hired candidates who are not currently employed by the City will be subject to an $88.25 background check fee.
Vaccination Requirement: As of August 2, 2021, all new hires must be vaccinated against the COVID-19 virus, unless they have been granted a reasonable accommodation for religion or disability. If you are offered city employment, this requirement must be met by your date of hire, unless a reasonable accommodation for exemption is received and approved by the hiring agency.
HOW TO APPLY
Parks Employees:
1. From a Parks computer: Access Employee Self Service (ESS) from the Parks Intranet under Applications or use this link:
https://hrb.nycaps.nycnet/. Once in ESS, go to Recruiting then Careers and search for Job ID# 540117. Do not access ESS using nyc.gov/ess from a Parks computer.
Parks & City Employees:
2. From a Non-Parks computer: Access Employee Self Service (ESS) by going to nyc.gov/ess or use this link: https://a127- ess.nyc.gov/. Once in ESS, go to Recruiting then Careers and search for Job ID# 540117. Include your ERN and Job ID# on your cover letter and resume.
All other applicants: Click here to apply: Freshkills Program Coordinator OR Go to nyc.gov/careers/search and search for Job ID# 540117.
POST DATE: 07/13/2022 POST UNTIL: FILLED
NOTE: References will be required upon request.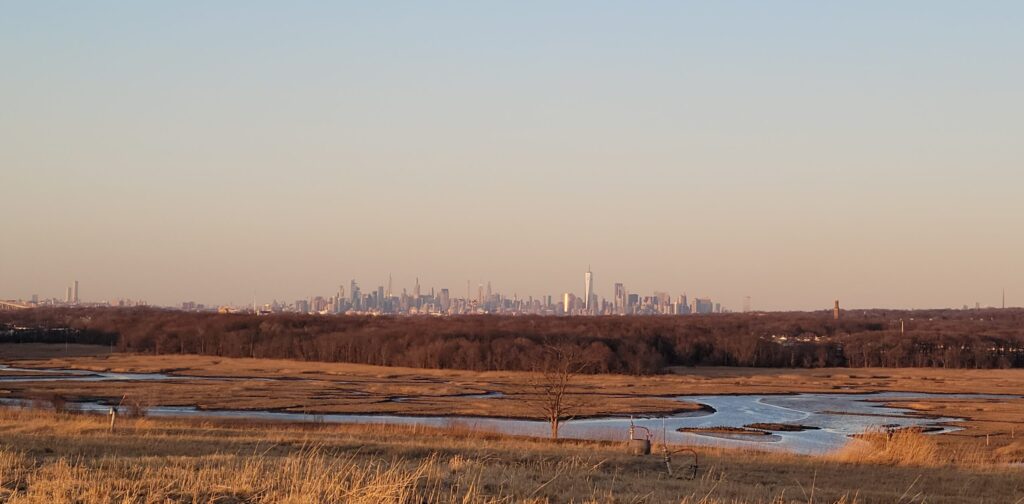 In accordance with NYC Parks guidelines, we have adopted a mandatory COVID-19 vaccine policy to safeguard the health of our employees and their families; our visitors; and the community at large during the pandemic. All Freshkills Park Alliance employees are required to be fully vaccinated against COVID-19 as determined by the CDC, unless a reasonable accommodation is approved. Potential employees will be given the opportunity to provide proof of vaccination or request a reasonable accommodation at the onset of employment.
The Freshkills Park Alliance is committed to attracting and retaining diverse staff, while working to foster an equitable and inclusive work environment where cultural diversity is celebrated and valued. We strongly encourage people from historically marginalized groups to apply.
The Freshkills Park Alliance is an equal opportunity employer. All qualified applicants will receive consideration for employment without regard to race, color, religion or creed, gender, gender identity or expression, familial status, sexual orientation, disability, national origin, ability, age, arrest or pre-employment conviction record, or military status.