Interactive Map and Virtual Tour
Most of Freshkills Park is still closed to the public. NYC Parks partners with the Freshkills Park Alliance to offer opportunities to visit normally closed areas and learn about the project.
For videos and information about the site's programs, history, and ecology, visit our interactive map.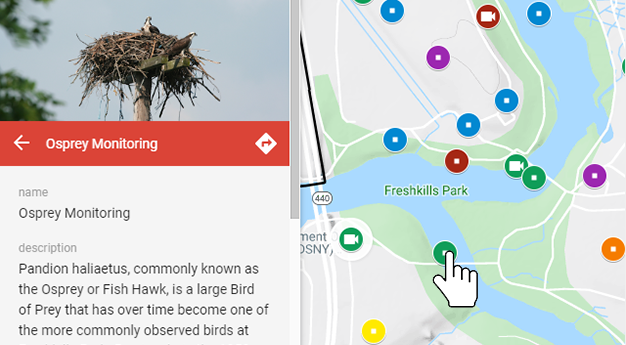 To get a better sense of what the park looks like, you can take a virtual tour with these 360-degree panorama experiences.