UAU Global Youth Service Day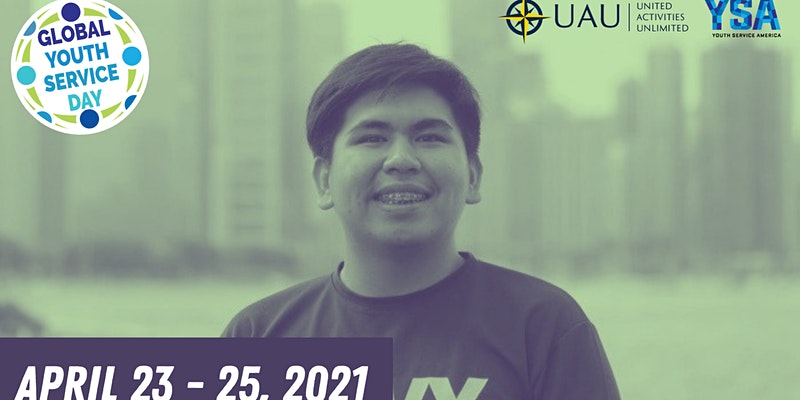 Do you want to give back to your community? Do you want to get involved in a cause you care about? Do you want to earn community service hours and have fun?  Freshkills Park Alliance will be participating in the 33rd annual Global Youth Service Day.
Global Youth Service Day is the largest youth service and civic action event in the world, and the only one that celebrates and creates opportunities for youth ages 5 to 25, their communities, and our democracy to thrive by working together for the common good! !
GYSD is your chance to give back to your community and a cause you care about! How will you commit to service this year? How will you give back to the community? How will you get involved?
Earth Day Landscaping @ Freshkills Studio & Gallery
Join the Freshkills Park Alliance and NYC Parks at the Freshkills Studio & Gallery. Together we will start to build a garden in our backyard, by relocating some nearby Daffodil bulbs.  We'll also be working to remove litter and make the place beautiful in all ways.
When: April 24th, 1:00 PM – 4:00 PM
Registration: By registering for this event, you confirm you will provide your own transportation.
Location: We will meet at 2240 Richmond Ave, Staten Island, NY 10314.
Gear: Wear clothes you don't mind getting dirty, long pants are preferred.  Closed-toe shoes like sneakers or boots are required.   Please also bring water and sunblock.  Gardening gloves will be provided.
Technology: Feel free to take photos, but consider carefully before bringing any electronic devices with you as they may possibly get wet, damaged, or dropped during the program.
Restrictions: You will be asked to sign an activity waiver before participating in the program. Participants under 18 will require a guardians signature.
Cancellation: This event will be canceled if there is a 60% or greater chance of rain on the day of the event.
Covid-19 Precautions:
All Visitors and Staff must wear a mask during the entire event.
Masks, Gloves, and Hand sanitizer will be available.
All gardening equipment will be sanitized before and after the event.
By participating in this event you are acknowledging that you and your guests have not experienced a fever, not tested positive for COVID-19, and have not been exposed to anyone with COVID-19 within 14 days of the event. Should you develop symptoms after registration, please cancel your registration by email.
info@freshkillspark.org
To learn about upcoming volunteer opportunities to visit Freshkills Park, join the mailing list
Sign-up for the Global Youth Service Day Weekend of Service, April 23 to April 25, 2021!