Volunteer Landscaping @ Schmul Park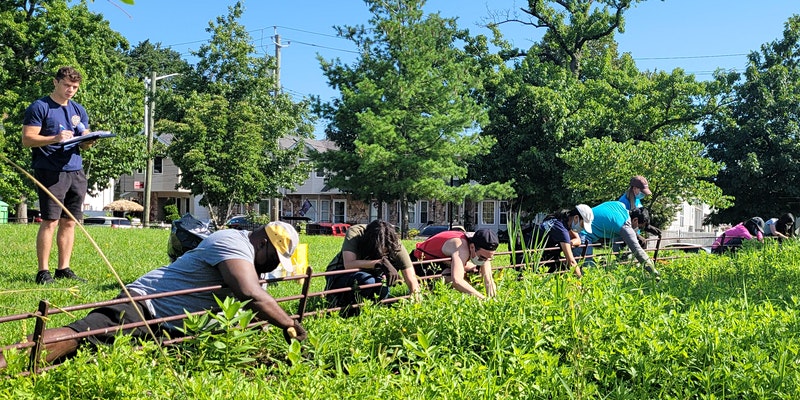 Invasive weeds are invading Freshkills Park.  Join the Freshkills Park Alliance and NYC Parks Department for a volunteer day at Schmul Park and discover ways to get creative in our green spaces and support the bees!  Ages 6+
We will work together to remove invasive species and litter, learn how to establish complex pollinator ecosystems, and highlight all the ways pollinators support our parks and our planet!
As per NYC Parks policy, volunteers must sign an activity waiver and will be required to show proof they have received two doses of the Pfizer or Moderna vaccine, or the one dose of the Johnson & Johnson vaccine in order to participate.
Location: We will meet in Schmul Park at 9am, in the center of the Park outside the Handball courts and across from the Comfort Station.
Plan Ahead: Be "tick aware" and wear long pants, close-toed shoes, and insect repellant. Also wear a hat and bring water and a snack.  Tools, gloves, masks and hand sanitizer will be provided.
Cancellation: This project will be canceled if registration is too low or if there is a 60% or greater chance of rain, storms, or extreme heat on the day of the event.
Can't make it?  You can still help by promoting our volunteer projects with your friends and neighbors. Students can receive credit for community service hours.  We will also be adding more volunteer opportunities as the season continues.  For more information about upcoming volunteer opportunities, check out our website: www.freshkillspark.org/volunteer