Get Involved
Volunteering with Freshkills Park

Freshkills Park needs the energy and the enthusiasm of volunteers at our events and for beautification/cleanup projects at Schmul Park, along the New Springville Greenway and at our kayak launch.  Come participate in the events, learn more about the Park and then spread the enthusiasm to your friends and family. By maintaining green spaces and assisting with events, like our annual Discovery Day, volunteers like you help make visiting Freshkills Park a great experience. Staff are always there for support and guidance. You can find upcoming volunteer events on our Events page.  Please know that when these programs, will be conducted in accordance with all necessary protocols.
Last fall, volunteers planted a Pollinator Garden at Schmul Park.  This Spring, the Alliance will be hosting a monthly stewardship opportunity at Schmul Park.  Learn about what makes Pollinator gardens so exciting and what was planted last year by clicking here.
Volunteers are also needed for help with:
Events
Cleanups
Kayak tours
Photography
Education programs
We need your help! If you want to help make an impact and become a volunteer, fill out our volunteer application form.
Upcoming Volunteer Projects
Volunteer Landscaping @ Schmul Park: May 22, from 9:00 am – 12:00 pm
Please join our email list and follow us on Social Media!  Volunteer opportunities will also be posted on our Facebook, Instagram, and Twitter page.   We look forward to seeing you at Freshkills Park!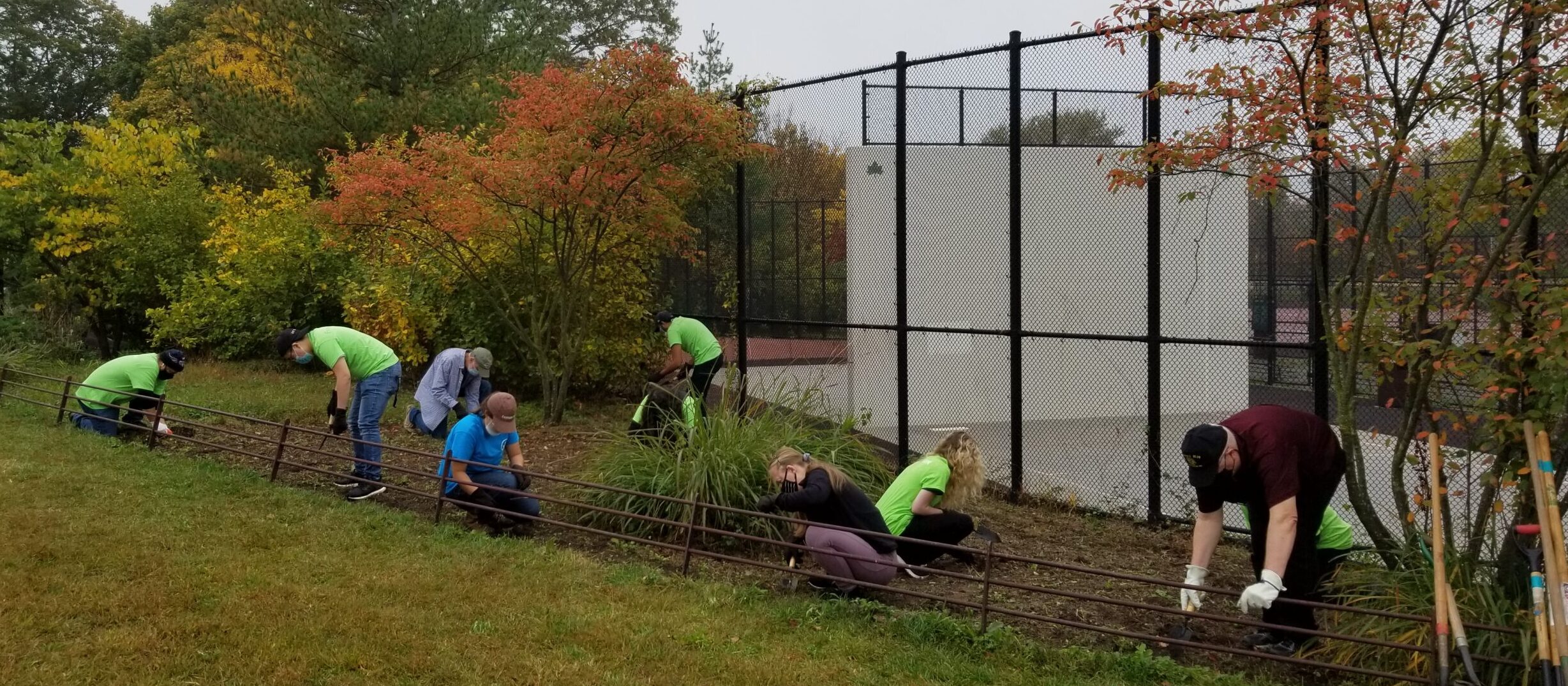 Corporate Volunteer Sponsorships
Is your team looking for a unique chance to get involved with Freshkills Park? Customized volunteer projects invite groups to help maintain shorelines and paths. These efforts support the Freshkills Park Alliance as it champions the largest landfill to park transformation project in the world. Projects are led by hands-on staff with training in the park's history and future development, as well as experience working with volunteers on a wide variety of projects. To inquire about organizing a corporate volunteer project, email volunteer@freshkillspark.org.