North Park Construction Continues with Foundations for Signature Structures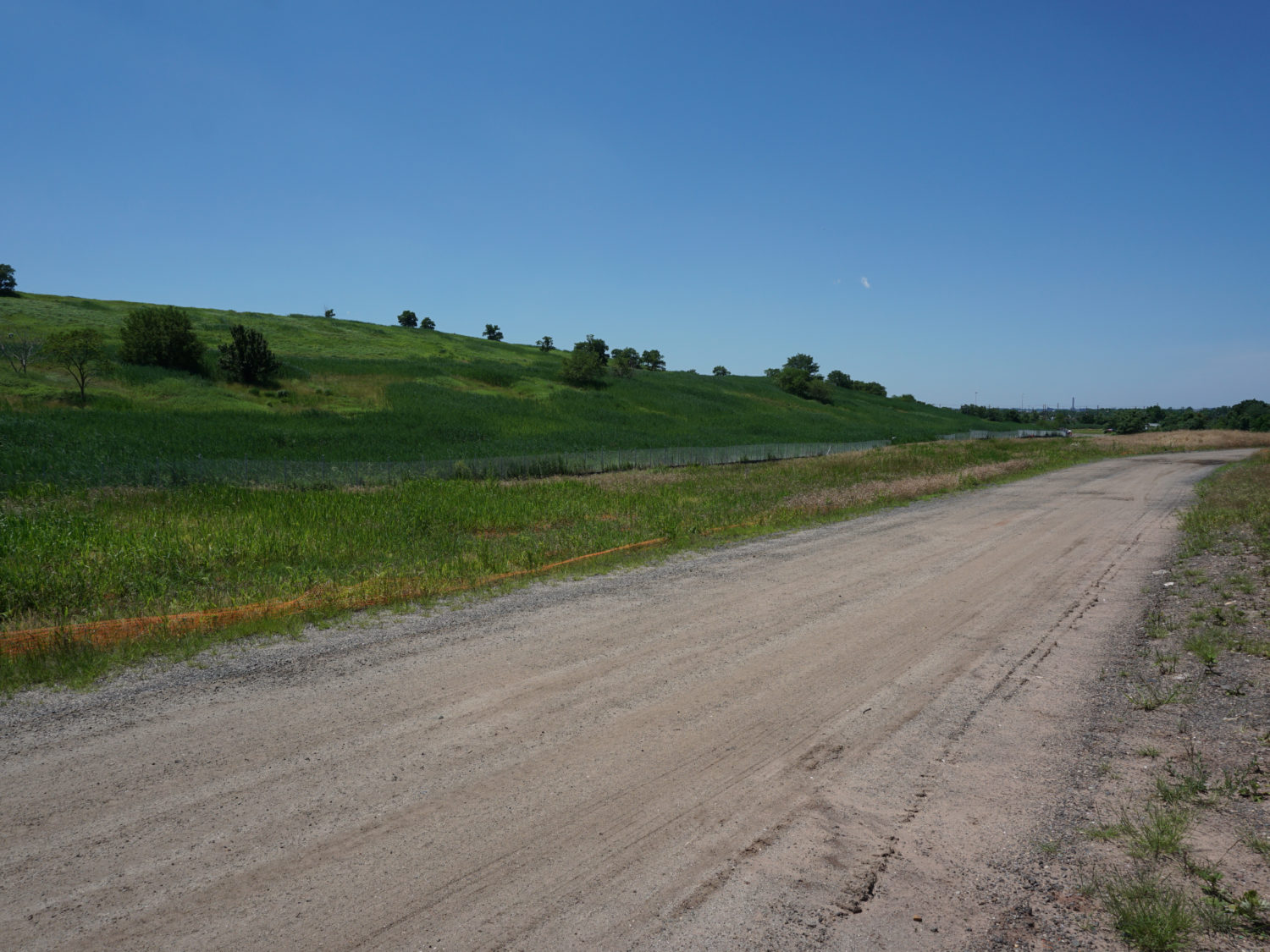 NYC Parks broke ground on the North Park project in 2017 and the construction continues. When complete, pathways and observation areas will invite visitors to walk, hike and bike in the first open section of Freshkills Park inside the landfill boundary.
Since the groundbreaking, construction has been underway, led by contractor Lomma Construction and oversight consultant Arcadis of New York Inc. Lomma has been clearing and grading the site as they shape its final topography. This work includes placing imported soil on the surface to compact underlying materials and create a more stable surface for the park features. Before adding soil, the surface of the site was covered with yellow and orange plastic netting called a demarcation layer. This layer marks the boundary between the existing surface and new soils.
North Park will feature a waterfront overlook deck and a bird observation tower. These signature structures will provide unique views of Freshkills Park's hills and waterways. At each location, subsurface material is being excavated and backfilled with structural fill to provide a stable base for the foundations. Lomma is then pouring the concrete foundations for the overlook deck and observation tower. The structures themselves are being fabricated off-site in accordance with the design prepared by James Corner Field Operations.
North Park Construction Updates
+ North Park Construction Tour (2020)
+ North Park Coming Spring 2022 (2020)
+ The "Dirt" on Soil at North Park (2020)
+ Bulldozers on the Future Bike Path at North Park (2018)
+ NYC Parks and DSNY Break Ground on North Park (2017)
+ North Park is in Construction (2017)
+ North Park is in procurement (2016)
+ Wetland Restoration at North Park (2014)
+ North Park Public Presentation PDF (2008)
For updates on North Park construction, join the newsletter and follow @freshkillspark on Facebook, Twitter, and Instagram.