North Park – In Construction
North Park Phase 1 will be a 21-acre swath of land connecting visitors to spectacular views of Main Creek and the adjacent William T. Davis Wildlife Refuge via divided walking and high speed paths. Park visitors will stroll along seven acres of native seed plots operated by the Department of Parks & Recreation's Greenbelt Native Plant Center.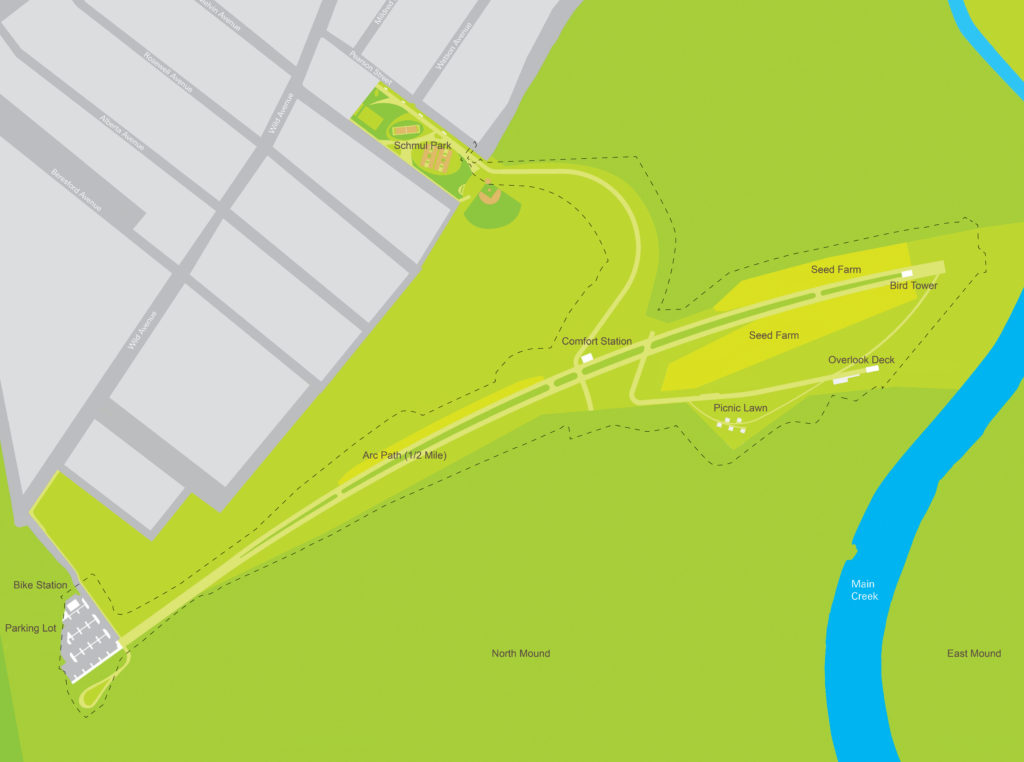 Construction is underway and significant progress has been made. Construction is scheduled to be complete in the fall, the project has been delayed in part due to covid related restrictions on construction.  Once construction is complete, the State will require submission of a report certifying the project was built in accordance with the plans.  The site can be opened to the public once that report is approved by DEC.  For updates on this project, join the Freshkills Park mailing list and watch its progress on the NYC Parks Capital Project Tracker. Check out our construction update video from June 2020:
North Park Public Presentation (PDF).