"The Dirt" on Soil at North Park Phase 1
The construction at North Park Phase 1 requires the import of about 150,000 cubic yards of soil. About half of that material, referred to as "general fill", will be used to cover the existing soil and create new topography for the park paths, picnic areas, seed farm and planted areas.  The other half is referred to as general planting soil, and it must have the requisite nutrients to support the planted areas at the park.
Soil used for general fill must meet the following specifications set by the NYC Parks Department:
Fill material must come from an approved source- one that is not contaminated or in a mature forest or a bog area.
Soil particles can be no larger than 4 inches in diameter and no smaller than a #200 mesh sieve, which is a very fine sand.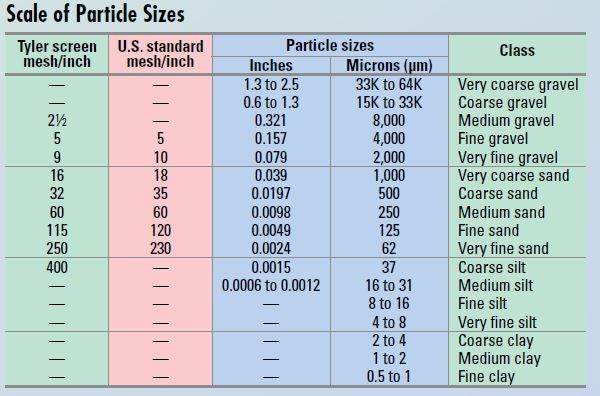 In addition, the New York State Department of Environmental Conservation (NYSDEC) requires the soil to meet specific clean-up objectives that ensure the soil is safe for access by the public.
The NYSDEC standards apply to a wide range of parameters and the soils must be tested a number of times and the test data provided to DEC for approval before the fill material can be imported.
The specification for general planting soil also requires that the material come from an approved source and that the soils meet the NYSDEC standards for protection of health. There are a few additional qualifications for planting soil:
Planting soil must be finer grained than the general fill- it is referred to as a "Loamy Sand" and is comprised of 70 to 80% sand with no particles larger than two inches.
Planting soil must also contain between 2.5 and 5% organic content and can be neither too acidic nor too basic. This allows the soil to support healthy plant life.
Soil must have a specific concentration of micro and macro nutrients including potassium, magnesium, calcium, manganese, copper and zinc.
The NYC Parks Department is working with a contractor to bring in thousands of truckloads of soil over the course of the project. General fill material used at the site has been imported from North American Aggregates (NAA) in Perth Amboy, NJ.  This soil (really sand) is mined from Ambrose Navigational Channel in the lower New York Bay.  The soil in the picture above is from NAA, and if you look very closely you can see seashells.  General fill material has also been imported from development sites in Queens.  The soils from these sites are usually taken from 8 or 10 feet below the surface to ensure that they are clean.  Top soil is being imported from EME, Inc a facility in New Egypt, New Jersey that creates custom blends to ensure the planting soils meets the required specification.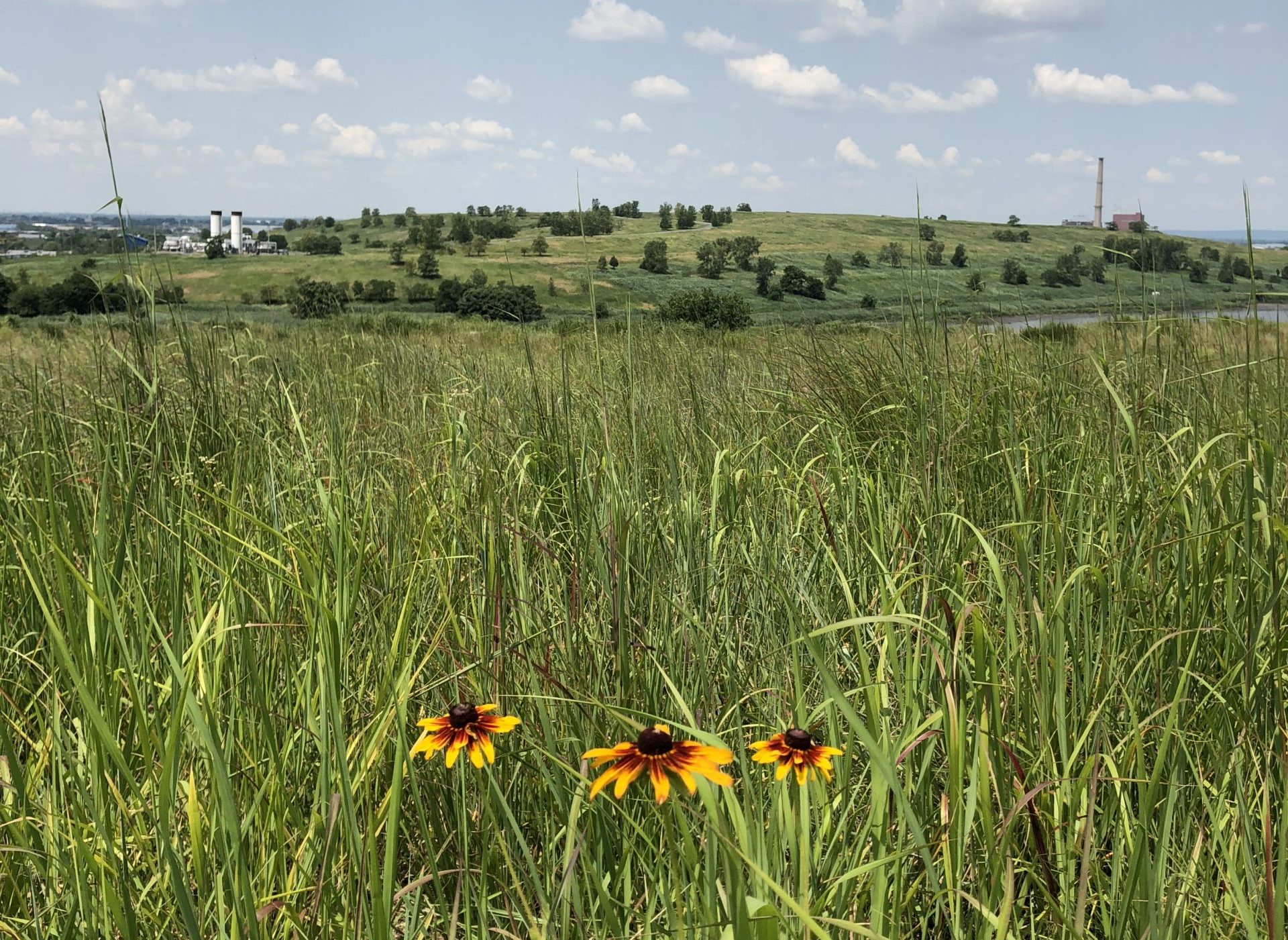 Once the topsoil is in place, it will be seeded with native grasses and flowering plants, such as Purple Coneflowers and Black-Eyed Susans, with strong root systems that will bind the soil and trap moisture.
Connect with Freshkills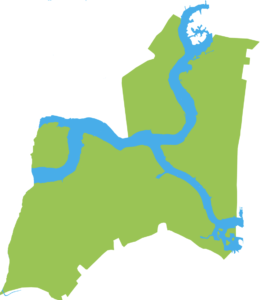 Throughout the week we have "dug into" a lot of information about soil.  We learned that soil is alive and filled with important microorganisms so we should not take it for granted.   We also learned the way in which scientists can examine soil properties through core sampling and that those properties are important for supporting the park structures we build.  Also critical to sustaining soils are the types of plant we cultivate-  native plant species stabilize the soils and sustain wildlife.  By restoring native grasslands and wetlands at Freshkills Park, migratory birds along the Atlantic flyway have a place to stop and nest.  Tune in again to learn more about migratory birds as we celebrate World Migratory Bird Day all next week.
Share your thoughts, reactions, comments, or questions about soil on social media #FreshkillsUpStream
North Park Construction Updates
+ North Park Construction Site Virtual Tour (2020)
+ North Park Coming Spring 2022 (2020)
+ North Park Construction Continues with Foundations for Signature Structures (2019)
+ Bulldozers on the Future Bike Path at North Park (2018)
+ NYC Parks and DSNY Break Ground on North Park (2017)
+ North Park is in Construction (2017)
+ North Park is in procurement (2016)
+ Wetland Restoration at North Park (2014)
+ North Park Public Presentation PDF (2008)