Soil Sampling: STEAM @ Home Challenge
Soil is a complex, living ecosystem, full of microorganisms, fungi, worms, insects, bacteria, and nutrients, as we learned by watching Dirt! The Movie. Today, we will learn more about how researchers study soil in Freshkills Park and beyond.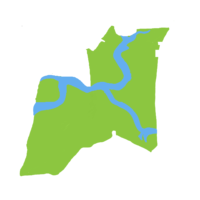 Watch this video to learn about soil sampling and invent a device to take a core sample using things you have at home!  
Share your thoughts, reactions, questions about soil quality or  your core sample off on social media  using #FreshkillsUpstream
Check back Friday to learn more about soil sampling at Freshkills Park.