Reclaimed Lands: Conference Schedule & Speakers
Schedule
Thursday, June 28th
Friday, June 29th
Saturday, June 30th
Sunday, July 1st
Speakers
Keynote Speakers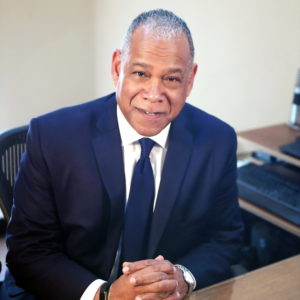 Mitchell J. Silver, FAICP, Hon. ASLA
Mitchell Silver became Commissioner of the New York City Department of Parks in May 2014. Commissioner Silver is also the immediate past president of the American Planning Association (APA). Mitchell is an award-winning planner with over 30 years of experience. He is internationally recognized for his leadership in the planning profession and his contributions to contemporary planning issues. As Parks Commissioner, Mitchell oversees management, planning and operations of nearly 30,000 acres of parkland, which includes parks, playgrounds, beaches, marinas, recreation centers, wilderness areas and other assets.
Prior to returning to his native New York City, he served as the Chief Planning & Development Officer and Planning Director for Raleigh, NC. In Raleigh, he led the comprehensive plan update process and a rewriting of the development code to create a vibrant 21st century city. He was the Dunlop Lecturer in Housing and Urbanization at Harvard University, and in 2014 he was inducted into the College of Fellows of the American Planning Association.
Mitchell received a Bachelor's Degree in Architecture from Pratt Institute in Brooklyn and a Master's Degree in Urban Planning from Hunter College in NYC.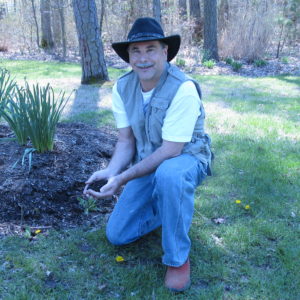 Richard Pouyat, Ph.D.
Richard Pouyat received his Ph.D in ecology from Rutgers University in 1992 and an M.S. in forest soils and B.S. in forest biology at the College of Environmental Science and Forestry in 1983 and 1980, respectively.  Dr. Pouyat recently retired from the U.S. Forest Service where he was the National Program Lead for Air and Soil Quality Research for Research & Development at the Washington DC headquarters. He was recently on a detail to the White House Office of Science and Technology Policy (OSTP). Dr. Pouyat is an original co-principal investigator of the Baltimore Ecosystem Study; a Long Term Ecological Research (LTER) site funded by the National Science Foundation.  He is a Fellow of the Ecological Society of America (ESA) where he served as Vice President of Public Affairs and is now President for the year 2017-2018. He has broad scientific interests and has used his extensive training in ecology, soil science, and biogeochemistry to investigate urban ecosystems and the effect of urban sprawl on natural systems.  Although much of his research has been "basic" in nature, he has a strong interest in applying research to the solution of contemporary problems in natural resource management and policy, and to integrate the ecological and social sciences.
Previous to his work with the Baltimore Ecosystem Study, Dr. Pouyat worked as a Legislative Assistant for Senator Daniel Patrick Moynihan (D-NY) in 1997 as part of the Congressional Science Fellowship program.  While serving for Senator Moynihan, he co-authored acid deposition legislation and provided scientific expertise for environmental and natural resource management policy issues. Since that time, he worked on a detail as a Legislative Assistant for Senator Dianne Feinstein (D-CA). Dr. Pouyat worked also with the Central Park Conservancy and Natural Resources Group of the New York City Department of Parks from 1983-1987.
Gena Wirth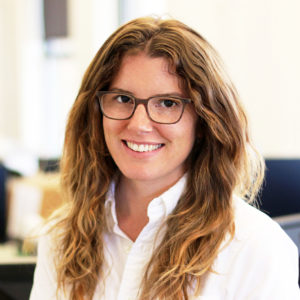 Gena is the Design Principal at SCAPE. Trained in landscape architecture, urban planning and horticulture, Gena draws from her interdisciplinary training to create ecologically rich and culturally relevant landscapes from the infrastructural scale to the site level. Gena leads the design on several significant projects in the office.
Gena was on the original Oyster-tecture team and was the Project Manager for SCAPE's involvement in SIRR, studying large-scale harbor-wide strategies for coastal protection measures that will be utilized in preparation for the next Superstorm. She was also the Project Manager for SCAPE's winning Rebuild By Design proposal, Living Breakwaters, a climate change resiliency strategy for the South Shore of Staten Island.
Gena holds a Master of Landscape Architecture and Master of Urban Planning with Distinction from the Harvard University Graduate School of Design and a Bachelor of Science in Horticulture from the University of Delaware.
Panelists and Moderators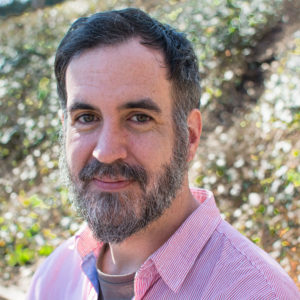 Justin Bowers
Justin Bowers is the Public Outreach and Restoration Manager at the Natural Areas Conservancy. He has over 10 years of experience working on ecological restoration projects and spatial analysis throughout New York. Justin holds an MEM in Ecosystem Science and Conservation from Duke University and a BA in Human Ecology from the College of the Atlantic.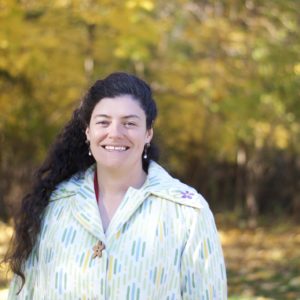 Sunny Corrao
Sunny Corrao is a native of Reno, Nevada and moved to New York City in 2002. She joined NYC Parks in 2006 as an Urban Park Ranger, and eventually worked her way to the position of Ranger Sergeant. In 2016, she joined NYC Parks Wildlife Unit as the Public Engagement Associate.  Sunny has been engaging New Yorkers in outdoor adventures, wildlife awareness, and environmental education for over 10 years. Sunny has helped to organize and develop award winning special events, including Urban Wildlife Appreciation Day and Raptorfest. She was at the forefront of NYC Parks' explorations of nature-play, and trained Parks staff on best practices for facilitating unstructured youth exploration of nature. Passionate about nature, Sunny loves to volunteer with other environmentally focused groups like GreenNYC, NYCAudubon, and HarborLAB. She's also a boardmember of the NYS Outdoor Education Association. Sunny holds a Bachelor's Degree in Environmental Science from the University of Nevada, Reno, and a Master's Degree in Environmental Conservation Education from NYU.
Isa Del Bello
An environmental education and conservation advocate, Isa Del Bello began teaching with Brooklyn Bridge Park Conservancy in 2011. With the objective to engender environmental literacy and stewardship among New York City youth, she has introduced thousands of NYC students to the wild spaces found within and around Brooklyn Bridge Park, and currently leads the education team as Director of Education. Areas of specialty include educational research, curriculum development, educational psychology, and environmental education. Del Bello holds an M.A. in developmental and cognitive psychology from Teachers College, Columbia University, with a concentration in risk, resilience, and prevention; and a B.A. in elementary education from the University of New Mexico, with a concentration in science and literacy.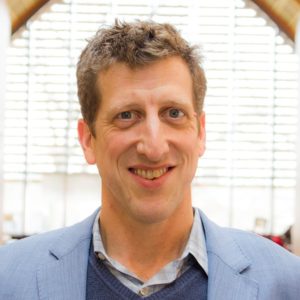 Alexander Felson, Ph.D.
Dr. Felson is an associate Professor at Yale University, a senior certified ecologist and a registered landscape architect. He founded the Urban Ecology and Design Lab (www.uedlab.org) and runs his own practice. He is also the founder of the Earth Stewardship Initiative (www.earthstewardshipinititiave.com) funded through the National Science Foundation (NSF). Felson combines landscape architecture with coastal adaptation and green infrastructure to study and adapt human settlements in response to pressing sustainability challenges. Felson was the lead designer for Connecticut's HUD National Resilience Disaster Competition (awarded 54 million) and served as a core member on the Hurricane Sandy initiative, Rebuild by Design in Bridgeport, CT. He is currently working on San Francisco's Resilient by Design. Felson works on coastal resilience planning including the first in the Connecticut, in Guilford. He completed the Regional Resilience Framework Plan with the Nature Conservancy. Felson serves as a State Advisor through the "State Agencies for Resilience" executive order (SAFR). Felson is developing an economic planning tool to inform alternative scenarios for coastal adaptation.  Felson builds and studies designed experiments including green infrastructure and community gardens in Harlem and in Bridgeport. He received NSF grant for his patented thermoGreenwall project used for active heat rejection to supplement cooling towers. Previously, while at EDAW/AECOM, Felson directed the New York City Reforestation Plan guiding the MillionTreesNYC. Felson is working on Stanford University habitats and working with the Durst Organization on large-scale land development.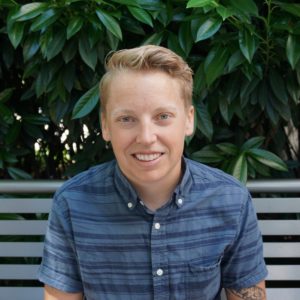 Cait Field, Ph.D.
Dr. Cait Field is the Manager for Science and Research Development at NYC Parks: Freshkills Park. She recruits, coordinates, and consults on park research projects conducted by government and academic researchers relating to restoration ecology, land management, biodiversity monitoring, and social science, among other fields. To complement work by partners, she has developed and manages the park team's internal research projects focusing on a variety of topics such as grassland management, fish health and diversity, and water quality monitoring. She has produced on- and off-site public programming relating to urban ecology at Freshkills Park such as lecture series, birding programs, environmental sustainability outreach, and biodiversity survey events. Additionally, she oversees the Freshkills Park Science Advisory Committee, a group of scientists who assist in identifying research priorities and positioning Freshkills Park as a leading site for ecological restoration research. Cait holds a BA in Neuroscience & Behavior from Vassar College, an MA in Animal Behavior & Conservation from Hunter College where she studied the sensory systems of cockroaches, and a PhD in Biopsychology & Behavioral Neuroscience from CUNY where her dissertation work focused on communication in electric fishes. When not working at Freshkills Park, Cait works part-time as a commercial sailing captain in NY Harbor and spends as much time as possible on our waterways.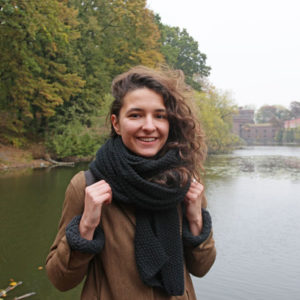 Sonya Gimon
Sonya Gimon is an urban designer and curator. Among other themes, she is interested in natural or human-made landforms that are struggling to find their place in the contemporary city. She has organized and led multiple workshops, exhibitions, walks and other activities involving local residents, city officials, artists and professionals with an aim of rethinking the surrounding environment. Trained as an art and architecture historian and an environmental designer, and having worked as both an urban designer and art curator, she believes in applying the bold power of artistic practices to urban design. She
is a graduate of Pratt Institute's Sustainable Environmental Systems MS program.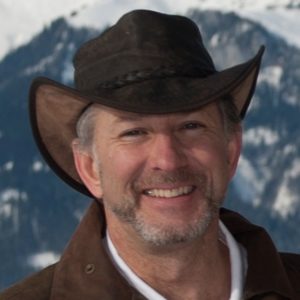 Richard Hallett, Ph.D.
Dr. Richard Hallett is a Research Ecologist with the USDA Forest Service – NYC Urban Field Station. Dr. Hallett (B.S. UW- Madison, M.S. and Ph.D. UNH) has spent his career studying tree and forest health in the northeastern U.S., working towards earlier detection of tree stress caused by acid rain, exotic insects and diseases. In 2009 he shifted his research focus from ex-urban forests to urban ecosystems. He is continuing to work on tree health assessment, including working with a team to develop remote sensing technology to map urban tree health. He also conducts research on urban forest restoration and afforestation. His most recent project is the installation of an afforestation study on what used to be Freshkills landfill to test anthropogenic succession strategies. When Rich is not deeply engaged in urban forestry and the science of tree health you may find him judging Timbersports competitions around the world, downhill skiing amongst the trees, or sea kayaking.
Steven N. Handel, Ph.D., Hon. ASLA
Professor Handel is a restoration ecologist studying the potential for improvement of habitats, biodiversity, and ecoservices in urban areas.  His scientific background is in plant population ecology and plant-animal interactions.  He serves as a Distinguished Professor of Ecology and Evolution at Rutgers University and is a Visiting Professor of Ecology at the Harvard University Graduate School of Design.  He has collaborated nationally with landscape architects on the application of ecology to the design of urban parks and is currently working on plans for three Anchor Parks in New York City.  He is an Aldo Leopold Leadership Fellow of the Ecological Society of America and a Fellow of the American Association for the Advancement of Science.  He serves as Editor of the journal Ecological Restoration.  He was awarded Honorary Membership in the American Society of Landscape Architects for "nationally or internationally significant achievements" important to that profession.  In 2011, he received the Theodore Sperry Award by the Society for Ecological Restoration for "pioneering work in the restoration of urban areas." Recognition for this work includes ASLA National Honor Awards for Analysis & Planning, for Research, and for Communications.   The U. S. National Science Foundation, Environmental Protection Agency, National Park Service, and private foundations have supported his research.   Handel has been an invited lecturer at over 200 universities and meetings throughout the world, to teach his concepts for improving the natural environment in urban degraded land.  He received his B.A. in Biology from Columbia College and M.S. and Ph.D. from Cornell University in the Field of Ecology and Evolution.
Denise Hoffman Brandt, RLA
Denise Hoffman Brandt, RLA is Director of the Graduate Landscape Architecture Program at the City College of New York and Principal of Hoffman Brandt Projects, LLC. Her work explores orchestration of the inextricable web of human and environmental processes in: refugee camps ("Relief Organism" in The Right to Landscape, Ashgate Press 2011), carbon storage infrastructure (City Sink Oscar Riera Ojeda 2013), community flood recovery and adaptation ("Landlocked" in New Orleans Under Reconstruction, Verso 2014), and climate-adaptive infrastructure ("City Sink—Sinking Cities" in Now Urbanism, Routledge 2015 and Waterproofing New York, co-edited with Catherine Seavitt Nordenson Urban Research 02 2014).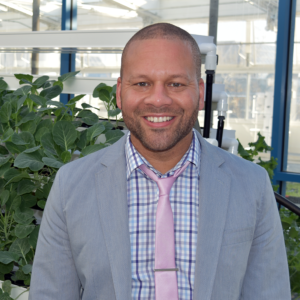 Dwane Jones, Ph.D
Dwane Jones, Ph.D., is the Director of the Center for Sustainable Development + Resilience (CSDR) at the University of the District of Columbia's College of Agriculture, Urban Sustainability, and Environmental Sciences (CAUSES), an urban and land-grant institution in the nation's capital. He has degrees in Urban Design, Environmental Planning, and Urban Planning.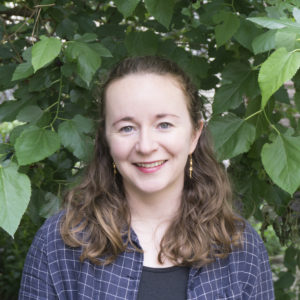 Kristy King
Kristy King is Director of Natural Areas Restoration and Management in the Forestry, Horticulture, and Natural Resources division of NYC Parks where she develops and implements policy on the management and restoration of the over 10,000 acres of natural habitat under NYC Parks' jurisdiction. Kristy's team of project managers, technical experts, gardeners, and foresters is responsible for improving ecosystem health through invasive plant management, debris removal, native species planting, and trail management. Kristy has been with NYC Parks since 2007, and has also managed street tree planting and published peer-reviewed research on the benefits of the urban forest. Kristy holds a BS in Biology from the College of Charleston and an MA in Conservation Biology from Columbia University. Kristy believes that urban natural areas play a vital role in improving quality of life for New Yorkers and loves to connect people with these spaces through stewardship and education.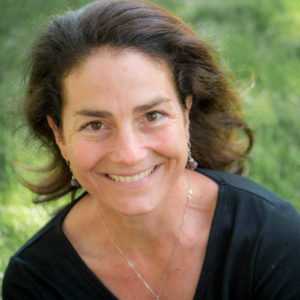 Jennifer Krumins, Ph.D.
Jennifer Krumins received a BA from the University of Texas at Austin in 1993 followed by an MS in Biology from Texas State University in 1998.  She went on to work as a technician and microbial ecologist on a contract at NASA's Kennedy Space Center between 1998-2002.  While there, she enjoyed valuable research experience and was inspired to pursue a PhD.  Jennifer received her PhD in Ecology and Evolution from Rutgers University in 2007, and she went on to an NSF funded postdoctoral fellowship at the Netherlands Institute of Ecology in Wageningen, The Netherlands.  Her current appointment at Montclair State University began in the fall of 2010, and she is now an Associate Professor.  Jennifer's research is focused on the microbial ecology and network dynamics of soils, especially urban soils.  As such, she collaborate heavily with scientists in other disciplines.  Thus far her research has been funded by the Environmental Protection Agency and the National Science Foundation.  In 2014 she published a volume co-edited with her colleague John Dighton (Springer Publishing Group) entitled: Soils: Promoting Plant Growth.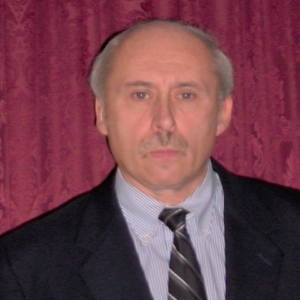 George Leahy, P.E.
George Leahy, P.E.is a Vice President and National Director for Environment Remediation Construction Services at AECOM, a fully integrated infrastructure and support services firm with the ability to design, build, finance and operate infrastructure assets globally.
George has more than 40 years of experience in the planning, permitting, design, construction, operation and design/build of large environmental remediation projects for both public- and private-sector clients. These projects include internationally recognized green and sustainable large-scale remediation, ecological restoration and re-purposing of sites throughout the New York metropolitan area, including the Pennsylvania Avenue and Fountain Avenue Landfills in Brooklyn and the Brookfield Avenue Landfill in Staten Island.
George's technical experience includes managing large multi-discipline environmental engineering projects under such programs as CERCLA, RCRA, SPDES, TSCA and Brownfields. His remediation technologies experience includes such processes as in-situ chemical oxidation, electrical resistance heating, soil vapor extraction, bioremediation, monitored natural attenuation, and soil washing and stabilization. George has remediated contaminated soils, fresh water and tidal sediments, groundwater, leachate, and soil gases, for government clients as well as for clients in such varied industries as electroplating, chemical manufacturing, pharmaceutical manufacturing, oil and gas processing, automotive, electronics, paper manufacturing and solid waste/recycling. This experience also includes the large-scale beneficial re-use of dredged material and the installation of more than 500 acres of warm-season prairie grasses, more than 50,000 native coastal trees and shrubs and more than 100,000 wetland plantings across New York City.
George has a Bachelor's Degree from Columbia University and a Master's Degree in Environmental Engineering from Manhattan College. He is also a New York State Licensed Professional Engineer.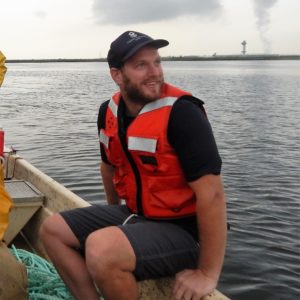 Pete Malinowski
Pete grew up farming oysters with his parents on the Fishers Island Oyster farm. After graduating from Vassar college, he began working at the New York Harbor School where he founded the Aquaculture and Oyster Restoration Programs. After 5 years as a public school teacher, Pete left Harbor school in 2014 to develop Billion Oyster Project where he is now Executive Director.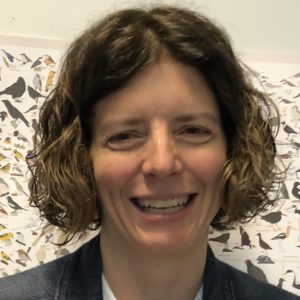 Lisa Manne, Ph.D.
Lisa Manne is a mathematician-turned-ecologist, and is an Associate Professor of Biology at CUNY / College of Staten Island.  She researches climate change impacts on abundance and biodiversity (mainly birds), with interests in both local and global biodiversity, and in scientific communication and biodiversity policy.  She's on the editorial boards of the Journal of Biogeography, GEO: a journal of geography & the environment, and Neotropical Biodiversity.  She teaches Conservation Biology, Statistics and Tropical Ecology (a study-abroad course).  She pesters lawmakers to advocate for Endangered Species protection.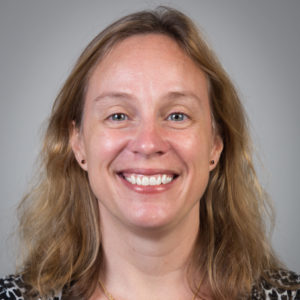 Eugenia Naro-Maciel, Ph.D.
Dr. Eugenia (Genia) Naro-Maciel, Clinical Assistant Professor, Liberal Studies, New York University, is a graduate of Yale University (B.S., Cum Laude, Distinction in Biology). She received her M.A. and Ph.D. degrees in Ecology, Evolution, and Environmental Biology from Columbia University. Her research program focuses on genetic approaches for aquatic biodiversity and conservation. Population structure and history of threatened organisms such as sea turtles, with conservation and educational applications, represent her main interests. With the revolution in next-generation sequencing, she has expanded into environmental DNA (eDNA) analysis of genetic material collected from waters or soils, ranging from remote Pacific coral reefs to New York City parks and oyster restoration sites. Genia is also a committed practitioner of evidence-based teaching and learning strategies in the classroom and has co-authored numerous educational materials on protected areas and biodiversity conservation.
Elizabeth Nichols, Ph.D.
Elizabeth Guthrie Nichols is a Professor in the Environmental Technology and Management Program, Department of Forestry and Environmental Resources at North Carolina State University.  She is also associate faculty with the NCSU Department of Environmental and Molecular Toxicology.  She has a M.Sc. and Ph.D. in Environmental Sciences and Engineering from the University of North Carolina at Chapel Hill.  Her research interests are focused on contaminant cycling and bioavailability in forest systems.  Her key interests are the protection of surface waters and groundwater quality point and non-point sources.  Key to this research is the use isotopic tracers and non-targeted and suspect screening analyses to understand water resource use by trees, fate of contaminants in vegetated systems, and the use of trees to monitor and track subsurface contamination.  She also manages a research program to integrate biomass/bioenergy production with other environmental services on marginal lands. Current research focuses on integrated forest systems to support the food, energy, and water nexus, short-rotation forest systems for bioenergy, wastewater management, and the ecosystem services of forest water reuse systems. As an educator, she teaches undergraduate courses in Environmental Monitoring and Analysis and the Practice of Environmental Technologies, a capstone senior undergraduate course.  She teaches a graduate online, distance education course in Environmental Monitoring for NC State's online Masters of Environmental Assessment. She directs NC States online undergraduate certificate and minor in Renewable Energy Assessment.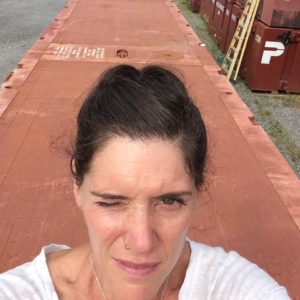 Nancy Nowacek
Nancy Nowacek is a Brooklyn-based artist, designer, and educator. Her interests are based in urban design, language and movement.
She makes art engaged with power and politics of the body in space in late-capital, post-industrial culture. Embodying latent or invisible systems, her work intervenes into the designed world via sculpture, performance and installations that challenge and shift assumptions of the social and body schema.
Nowacek is currently a fellow at Socrates Sculpture park and was also recently a research resident with Cape Cod National Seashore. She has been a fellow at Eyebeam, and has previously been supported by residencies through the Lower Manhattan Cultural Council, Recess, Signal Fire and the Sharpe Walentas Studio Program. She has taught in Parsons MFADT, NYU's ITP, Pratt Graduate Visual Communications programs and currently teaches at the Stevens Institute of Technology. She organizes exhibitions, panels and events devoted to waterways, climate change, and bodies and technology. She serves as co-curator/founder/organizer of Works on Water, an arts initiative and triennial dedicated to art that works on, in, or with water. She has presented works in New York, Los Angeles and the Bay Area, Canada, South America and Europe.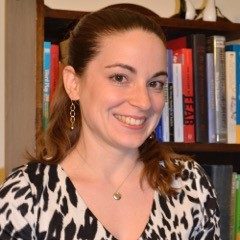 Kelly O'Donnell, Ph.D.
Kelly O'Donnell is a plant evolutionary ecologist and the Director of Science Forward at Macaulay Honors College, CUNY. Science Forward is a skills-based scientific literacy curriculum framework and OER (available at: http://cuny.is/scienceforward) suitable for a variety of student audiences. The Science Forward program begins with a student BioBlitz of an area of NYC so that students can collect and analyze their own data during their course. Kelly also organizes the NYC arm of the annual City Nature Challenge, which is an effort to get all city inhabitants to make observations of the natural world around them in the city.
Kelly's background is in biology and science pedagogy. She has a BS in Biology from Cornell University and a PhD in Ecology and Evolution from Stony Brook University. She then continued with a teaching-focused postdoc at Columbia University's Frontiers of Science program.
Christine Petro
Christine Petro has been the Education Director at the Gowanus Canal Conservancy since 2014 where she started as a compost volunteer in 2012.  At GCC she focuses on curriculum development and school partnerships, equipping educators with the resources they need to teach place-based curriculum about the Gowanus Canal.  Christine led the development of STEM Gowanus, a 7-unit urban ecology curriculum that incorporates local history, the natural and built environment of the canal and watershed; and environmental issues such as climate change and combined sewage overflow.  Christine has over 10 years of experience in developing and managing education programs and an M.A. in Sociology of Education from NYU Steinhardt School of Education.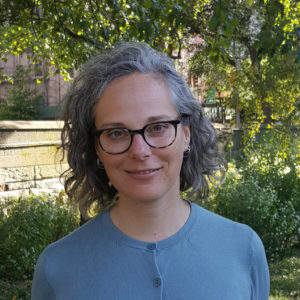 Bonnie Ralston
Bonnie Ralston's passion lies in creating opportunities for New Yorkers of all ages to develop authentic connections to place and self in the urban environment. Ralston brings this passion to her role as Director of Programming and Development in NYC Parks Education and Wildlife Unit, where her team provides support and guidance for park-based teaching and learning through curriculum design, professional development, research, and strategic partnerships. Prior to joining NYC Parks, Ralston worked for Central Park Conservancy where she developed, managed, and facilitated the Conservancy's suite of place-based Family Discovery programs, in addition to managing Keeping it Green, the Conservancy's service learning program. Previous positions with Audubon New York, NYC Soil & Water Conservation District, GrowNYC, The Horticultural Society of New York, and New York State Department of Environmental Conservation provided Bonnie with a wealth of experience engaging student and family audiences in environmental education programs throughout the city.
Ralston's experience in informal education is complemented by a 14-year career in graphic design, where she conceptualized, designed, and executed print and exhibit graphic projects for a variety of organizations; most notably The Museum of Modern Art and Ralph Appelbaum Associates.
Bonnie holds a Master's of Science in Ecological Teaching and Learning from Lesley University, and a Bachelors of Fine Art from Hartford Art School. She lives in Brooklyn with her husband Mark. If she's not out birding, biking, or backpacking, you will find her in the ceramic studio, constructing vessels inspired by the rich ecosystem of NYC.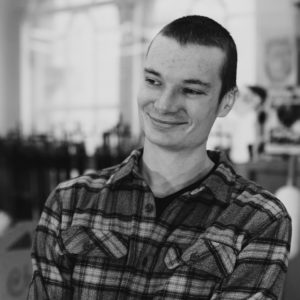 Joe Riley
Joe is an artist, researcher, and fabricator. He participated in the Whitney Independent Study Program (2016-17), Art & Law Program (2018), and was a student organizer for the group Free Cooper Union. He has a BFA from Cooper Union (2014) and teaches letterpress printing and metalworking in the Cooper Union School of Art.
Audrey Snyder
Audrey is an artist and chef. She has toured the United States by bicycle and was a chef aboard Doug Aitken's Station to Station project. Audrey received a BFA from the Cooper Union School of Art (2013). She hails from San Francisco, California and is currently based in Brooklyn, New York.
Audrey and Joe are collaborators with one another and the artist collective Futurefarmers. Their art combines the poetic, political, and practical as a point of entry to explore entanglement of urban and rural histories. The work is site-specific and collaborative in nature, emphasizing anti-disciplinary practice and ecological attention. Together they are participants in the Fresh Kills Field R/D program, fellows of the 2018-19 Socrates Annual, and fellows of the Art & Theory Program.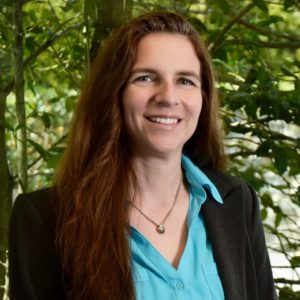 Katy Sommo
Kathryn Sommo is a senior ecologist with GEI Consultants, a leading consulting engineering firm offering ecological, environmental, water resources, and geotechnical services. Based in GEI's Long Island office, Ms. Sommo has 20 years of experience as a field biologist and project manager on various ecological projects. Her experience includes habitat restoration design, construction oversight and post construction monitoring; wetland delineation and assessment; wetland permitting; stream bank stabilization; treatment wetlands for stormwater management; arborist services; and tree inventories.
Prior to joining GEI, Ms. Sommo was a senior biologist with Roux Associates; she has also served as a biologist with the U.S. Forest Service, Colorado Division of Wildlife, and Colorado Natural Heritage Program. She holds a Bachelor of Science in Fishery Biology from Colorado State University and is an ISA Certified Arborist, Certified Wetland Delineator, and Certified Professional in Erosion and Sediment Control (CPESC).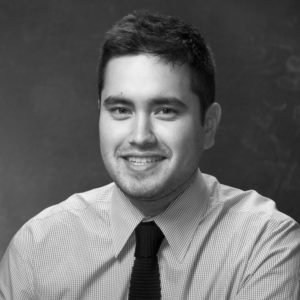 Brian Staresnick
Brian has ten years of experience working with multidisciplinary teams to ensure that the landscape planning and site design components are successfully realized. His experience within urban landscapes covers diverse markets and scales including streetscapes, small urban plazas, large waterfront parks, mixed-use developments, productive greenroofs and academic campuses. This coupled with interests in public engagement, culture, environment, and history collectively inspires informed design ideas. Brian has a Bachelor of Landscape Architecture and Master of Urban Design from Ball State University. He is a licensed landscape architect and an Associate with SWA/Balsley, a landscape architecture studio in New York City.
Christopher Streb, P.E.
Chris is a practice leader with Biohabitats, leading the firm's research and development effort called Bioworks.  He is an ecological engineer with almost 20 years of experience in restoration and regenerative design.  His primary focus over recent years has been restoring functional habitat along urban waterfronts. Combining engineering and ecological design through a biomimicry lens, he occupies a unique niche in the design industry.  He approaches every project as an opportunity to create and restore functional life support systems. Mr. Streb has been one of the creative leaders within Biohabitats, integrating sound engineering principles and a passion for design and the natural world to design ecological systems that clean air and water, provide habitat and increase biodiversity while adding beauty.  Chris' projects vary widely in scale, from green infrastructure planning for New York City to designing patented floating wetland technology for Baltimore's Inner Harbor.
Li Sumpter, Ph.D.
Li Sumpter, Ph.D. is an artist and independent researcher who employs mythic literacy and eco-conscious design as modes of creative resistance, community empowerment and ecological change. Her academic work and socially engaged art projects synergize world building and afrofuturism, environmental justice and land sovereignty as a praxis of freedom. Li is Founder/Creative Director of MythMedia Studios, an art and design studio that employs myth, media and liberation technologies to address existential concerns and environmental issues. In 2017, Li was the inaugural Lead Artist-in-Residence for the Urban Ecology Arts Exchange of Haverford College's Philadelphia Area Creative Collaborative project funded by the Andrew Mellon Foundation. Li also serves as Director of Community Readiness and Resilience at North Philly Peace Park, Chief Creative Strategist at the Escape Artist Initiative, and adjunct professor at Moore College of Art and Design. In 2016 and 2017, Li was awarded an Art and Change Grant from the Leeway Foundation for Graffiti in the Grass—an interactive graphic novel set in future Philadelphia. Li was a featured speaker at TEDxCheltenham: Change Agents where she presented a talk titled EcoActivism in the Age of the Multiverse. Li received an MA in Arts and Humanities Education from NYU and a Ph.D. in Mythological Studies and Depth Psychology from Pacifica Graduate institute in 2014. Her dissertation, Apocalyptic Soul: Seeing Through Image in the Age of End Time was a study of contemporary film and gaming focused on the impact of fear-based media and violent imagery on culture and consciousness.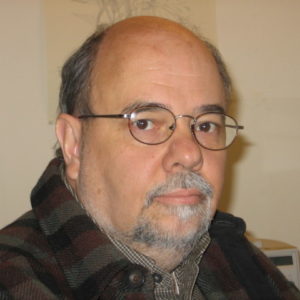 Edward Toth
Edward Toth is the founder and director of the Greenbelt Native Plant Center, a program of the Forestry, Horticulture, and Natural Resources division of NYC Parks. It is the nation's oldest and largest municipally owned native plant nursery in the U.S.  The 13-acre nursery, greenhouse, seed increase and seed bank facility, through its many partnerships- local to global- works towards the conservation of the region's native flora.  In 2012 he initiated the Mid-Atlantic Regional Seed Bank (MARSB), as a regional partner of the national Seeds of Success program.  He views seed as a critical natural resource and its wise management as essential to sustainable land management and mitigating climate change.  He has worked for Parks since 1985 and is a recipient of the 2018 Sloan Public Service Award from the Fund for the City of New York.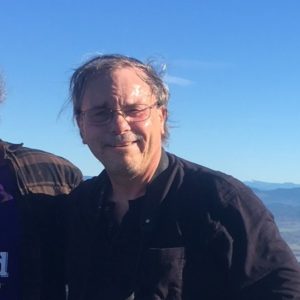 Richard Veit, Ph.D.
Richard Veit is a professor of Biology at the College of Staten Island, City University of New York. He studies ecology and behavior of birds, with a focus on dispersal dynamics and vagrancy, and also foraging behavior of oceanic birds. He has worked with various aspects of bird and bat ecology on the former Fresh Kills Land Fill, Staten Island since 1996.
Mariel Villeré
Mariel Villeré is a researcher and designer with special interests in community engagement, urban conservation/adaptive re-use and theories of collection and display. She holds a BA in Architecture from Barnard College and earned her Masters of Architecture Studies in the History, Theory & Criticism of Architecture and Art at the Massachusetts Institute of Technology in June 2013, where she also acted as Director of Exhibitions and Publications for the Department of Architecture. She situates her studies and professional experience at the intersection of environment, urban studies, architecture, and art.
Mariel began her career at NYC Parks in January 2014 with the Freshkills Park Development Team. As Manager for Programs, Arts and Grants, she is involved both in capital development of the 2,200-acre landfill-to-park project as well as developing programs to introduce the public to the park before it is fully open. While focused on establishing an arts program for the park, Mariel also crafts the Park's messages and experiences. She coordinates programming staff and with the Department of Sanitation to conduct on-site programs and projects.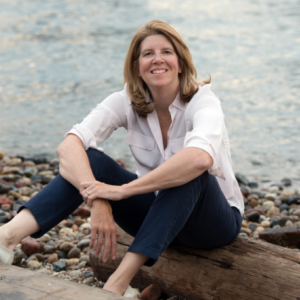 Nancy Webster
Nancy Webster is Executive Director of the Brooklyn Bridge Park Conservancy, which produces diverse and innovative programming for park visitors and cultivates volunteer and philanthropic support of this special place on the Brooklyn waterfront.
As the chief executive since 2009, Webster has led the organization through a period of significant growth, including a three-fold growth in the organization's financial resources and an eight-fold increase in its programmatic support of Brooklyn Bridge Park. In 2016, the Conservancy's free public events and activities served over 175,000 park visitors.
In 2015, Webster spearheaded the opening of the park's Environmental Education Center. Featuring interactive displays highlighting the flora and fauna of the park along with a marine aquarium, the Center serves as the home base of the Conservancy's robust education programs, which draw school children from all five New York City boroughs and every zip code in Brooklyn.
A public outreach and communications leader, Webster, along with co-author David Shirley, has written A History of Brooklyn Bridge Park: How a Community Reclaimed and Transformed New York City's Waterfront, published by Columbia University Press and debuting in October 2016.
During her tenure as an advertising and marketing professional at Burson-Marsteller, Webster produced campaigns for a wide variety of corporate and government clients, including launching the successful fundraising campaign for the National World War II Memorial on the Washington Mall.
Webster is an outdoor enthusiast, and avid fisherman and sailor. A graduate of Duke University, she lives in Brooklyn with her wife Nell and their three children.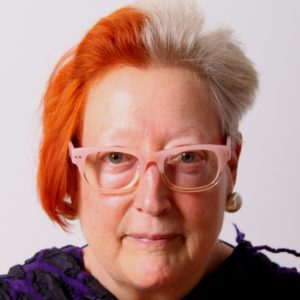 Martha Wilson
Martha Wilson is an artist and founder of Franklin Furnace. Its mission is to present, preserve, interpret, proselytize and advocate on behalf of avant-garde art, especially forms that may be vulnerable due to institutional neglect, cultural bias, their ephemeral nature, or politically unpopular content. Franklin Furnace is dedicated to serving artists by providing both physical and virtual venues for the presentation of time-based art, including but not limited to artists' books and periodicals, installation art, performance art, and unforeseen contemporary avant-garde artforms; and to undertake other activities related to these purposes. In 2014, Franklin Furnace organized a city wide exhibition,"inClimate: Climate Change Solutions, Awareness and Action." Through artistic interventions, it aimed to highlight the need for actions related to climate change, specifically in the underserved communities of New York City. This project is an outgrowth of the exhibition. (Photo credit: Christopher Milne)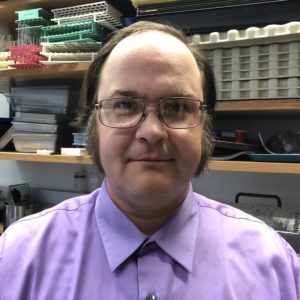 Seth Wollney
Seth is currently a fifth year PhD candidate in the Ecology, Evolutionary Biology, and Behavior subprogram of Biology Doctoral Program at the Graduate Center-CUNY. His dissertation project focuses on environmental DNA (eDNA) surveys of freshwater biodiversity and turtle population ecology in Freshkills and around Staten Island. As a lifelong Staten Island resident, he watched Freshkills transform from an active landfill into a world class park. Seeing this transition inspired him to start asking questions about biodiversity in human altered landscapes.
An avid naturalist with special interest in reptiles, birds and dragonflies, Seth worked at the Staten Island Museum from 2001-2013. While at the museum, Seth collaborated with the Freshkills Park team to develop and lead bird watching tours throughout the park. During his time at the museum, Seth encouraged the growth of citizen science projects on Staten Island, such as inclusion in the New York Horseshoe Crab Monitoring Network, and the creation of the Staten Island Dragonfly Atlas.
Seth has also led natural history tours around Staten Island for various groups including the Linnaean Society, Brooklyn Bird Club, Friends of Blue Heron Park and the Protectors of Pine Oak Woods. He is a former board member of the Friends of Blue Heron Park and a current committee member of the Greenbelt Conservancy, and compiler of the Staten Island Big Day Bird Count. Upon the completion of his doctorate this summer, Seth plans to continue researching Staten Island's biodiversity.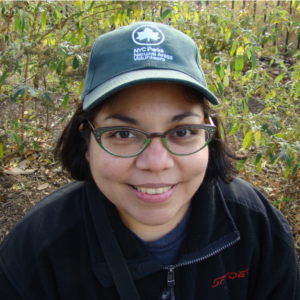 Melissa Zavala, Ph.D.
Melissa Zavala is an Adjunct Assistant Professor at John Jay College of Criminal Justice, part of the City University of New York (CUNY). She graduated from The Graduate Center-CUNY with a Doctorate in Anthropology in 2014. Her dissertation is a study of urban conservation that analyzes the challenges of conserving resources as well as open spaces in New York City. With a focus on Freshkills Park as a main case study, her research necessarily considers both the local efforts to reduce waste as well as the labor-intensive ecological maintenance work required for enhancing and preserving healthy ecosystems in the City's parks.
Professor Zavala's first publication examines the contradictions presented by successful recycling rates supporting budgetary savings as measured against overall waste reduction goals in the context of textile recycling and composting volunteer communities working to curtail waste. She is currently working on publications related to her fieldwork studies on the applications of restoration ecological approaches to the wilder open spaces around the city.
Melissa has also worked for the Department of Parks and Recreation as an Urban Park Ranger and Nature Center Guide offering environmental and local historical education and outreach. As a nature lover, she gardens and composts in her native neighborhood in Queens where she lives with her husband, young daughter and Dachshund named Franklin.