The Twelve Days of Freshkills Park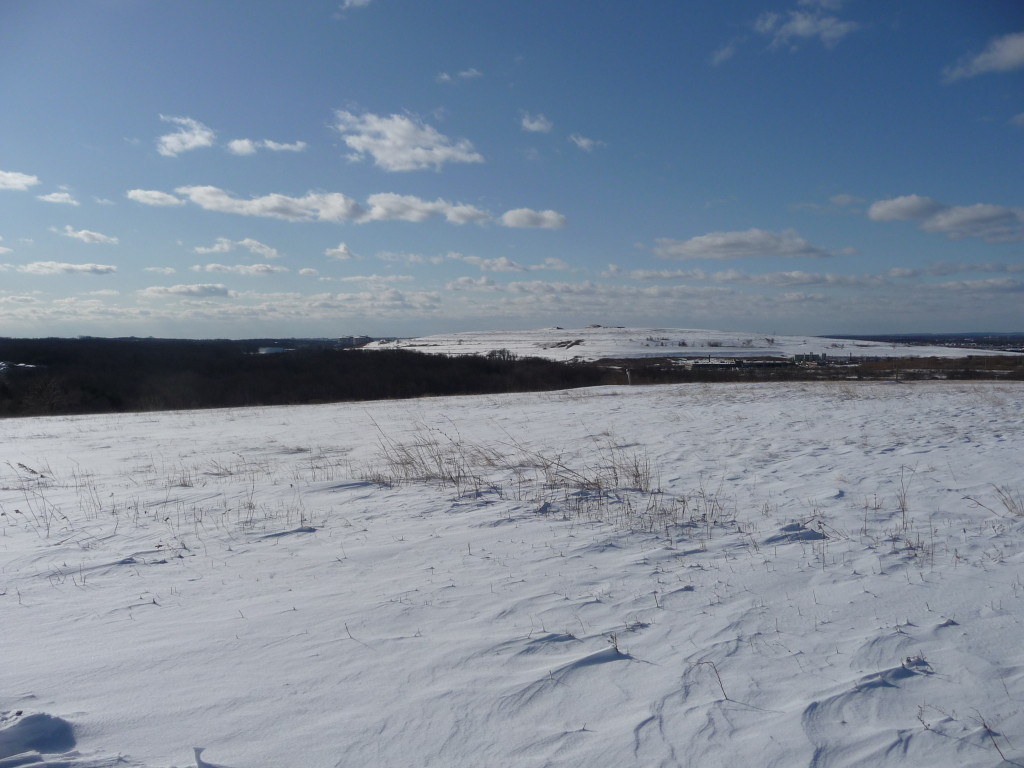 12 years since James Corner Field Operations won the City of New York design competition.  In 2006, NYC Parks assumed responsibility for implementing the project using Field Operations' Draft Master Plan as a conceptual guide. The basic framework of the plan integrates three separate systems—programming, wildlife, and circulation—into one cohesive and dynamic unit. Learn about the park plan.
11 Alliance Board Members. The Alliance helps ensure the Park's evolution and continuing operation by raising necessary financial resources, promoting environmental research and ecological restoration, engaging advocates and volunteers, and sponsoring a broad range of recreational, cultural, and educational programs for the public. Meet the Board.
10 years to cap West Mound. At 545 acres and almost 200 feet in elevation, West Mound is the largest section of  the former landfill and the last to be capped (see #6). Completion is now expected for 2021. See some really cool photographs of West Mound.
9 hundred gas well heads. The site's Landfill Gas System collects and controls gas emissions through a network of wells connected by pipes below the surface that convey the gas through a vacuum. Once collected, the gas is processed to pipeline quality at an on-site recovery plant. Learn more about landfill gas.
80 bird boxes. Researchers at CUNY Hunter  have established and monitored a trail of 80+ nest boxes suitable for breeding by bluebirds, tree swallows, and house wrens at Freshkills Park. Find out more about bird research at the park.
7 acres of native plant beds. North Park Phase 1 will be a 21-acre swath of land connecting visitors to views of Main Creek, the adjacent William T. Davis Wildlife Refuge, and seven acres of native seed plots operated by NYC Parks' Greenbelt Native Plant Center. See the Site Plan.
6 layers of engineering and soil cover. The final cover or "cap" is made of a series of layers, each with distinct functions. The design minimizes surface water infiltration, prevents erosion, promotes proper surface water drainage, and separates the waste layer from the environment to protect public health. Read about capping the mounds.
5 planned parks. Because it's so big and complex, Freshkills Park will be divided into 5 parks. They're called North Park, South Park, East Park, West Park, and The Confluence. Learn about the park plan.
4 completed projects. Owl Hollow Soccer Fields, Schmul Playground, The New Springville Greenway, and the Main Creek Wetland Restoration.
3 Discovery Days. In 2016, we'll have three major public events where visitors can spend an afternoon discovering the trails, paths, and creeks of the future North Park and East Park. See what Discovery Day looked like in 2015.
2 thousand acres. Freshkills Park is about 2.5 times bigger than Central Park. It's the largest park to be built in New York City in 100 years.
And the largest landfill-to-park project in the world.