Capturing Change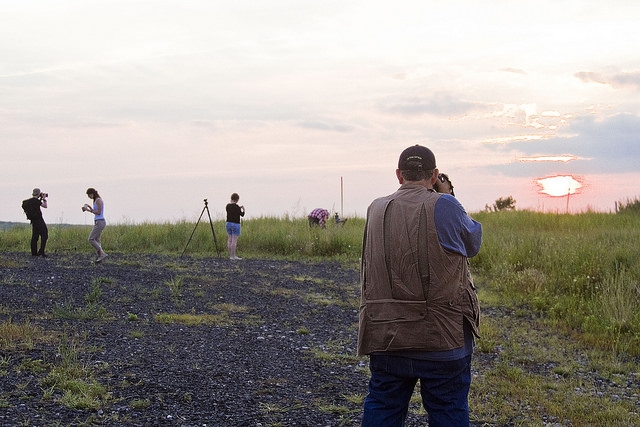 Capturing Change is a series of photographs documenting Freshkills Park's transformation from the world's largest landfill into the largest New York City park developed in over 100 years.
By inviting small groups of photographers to document the engineered landscape's evolution — from landfill to park and across all the seasons in between — the series serves to generate a community- and artist-driven archive of our shared landscape and the restoration of natural systems in an ever shifting urban context.
An ongoing series of photo essays are published in Urban Omnibus, an online publication dedicated to defining and enriching the culture of citymaking.
Interview with Mariel Villeré: Learn about the inspiration behind this project.
Freshkills: Capturing Change: The first in the series of photo essays showcasing the work of four photographers and glimpses of a landscape in flux and future public space.
Capturing Change from Freshkills' West Mound: Four photographers visit Freshkills' largest mound for an up-close look at the landfill capping process.
Freshkills: Open Sky Country: This edition of "Capturing Change" shows what five photographers found in East Park, one of the first sections of Freshkills that will open to the public.
Capturing Change: Revisiting Freshkills' West Mound: Five photographers return to the site of the Freshkills Park Project to document the transformation of landfill into landscape.
Capturing Change: The Golden Hour: "I find it beautiful and strange and compelling, a landscape imagined and reimagined over a long time."
Capturing Change: Leachate and Landscape: This collection of photographs puts infrastructure front and center, the obvious and more hidden features that make the Freshkills Park project possible.
Nesting Season: Of Freshkills Park's 2,200 acres, half are now grasslands. This photo essay explores the grasslands and the wildlife they support.
Gallery photographs by Cameron Blaylock, Stephen Mallon, Michael McWeeney, Imara Moore, and Kipp Wettstein.