2017 in Review
In November of 2017, Freshkills Park celebrated the groundbreaking at North Park. The event signaled the start of construction on the 21-acre project, which will be the first section inside the Fresh Kills Landfill boundaries to become public parkland. This milestone was possible thanks in part to the growing community that is engaging with the project and participating in scheduled programs. We appreciate your commitment to making this park a reality!
Here is just a glimpse of some of the accomplishments in education, art, research, recreation, and capital projects from this past year:
Education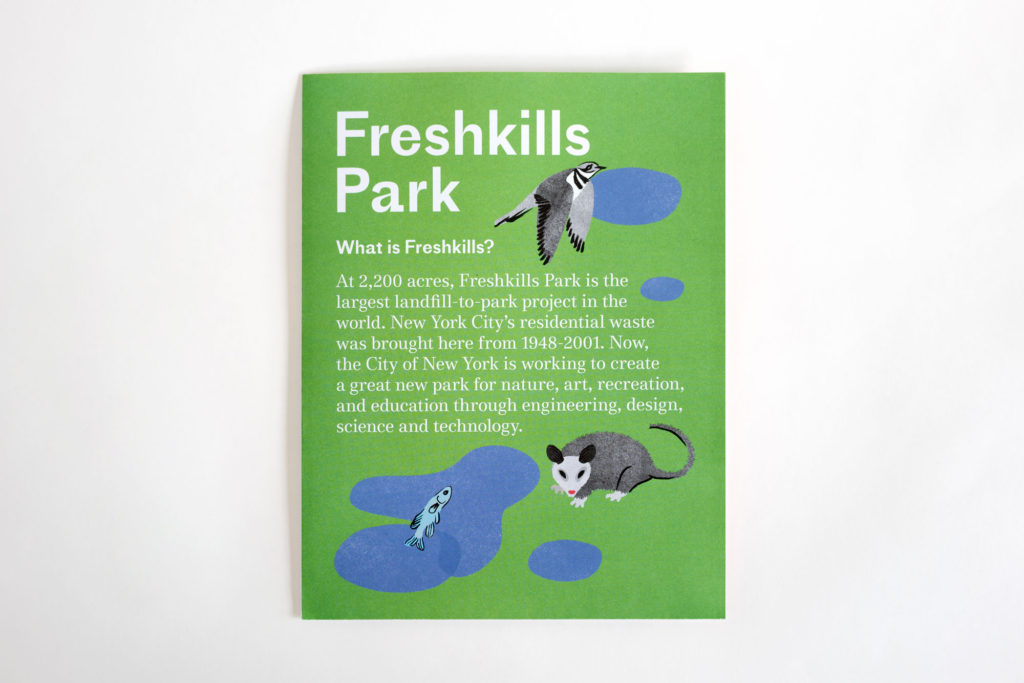 Early in 2017, Freshkills Park announced the publication of a fold-out poster pamphlet. The pamphlet illustrates the history, engineering, and ecology of the unique 2,200-acre park in an accessible and easily distributed format. The project was designed by Partner & Partners and supported by National Grid and Furthermore: a program of the J. M. Kaplan Fund.
Art
In the spring, Freshkills Park launched Field R/D, the research and development phase of an expansive art-research project around questions of land use, infrastructure, waterways as commons, and ecology. This phase of the project has been composed of independent and collaborative research, site visits and field trips, and shared meals and conversations over the course of several months. The goal is for invited participants to develop a method of engaging with the landscape through visual and performing arts, written word, architecture, pedagogy, and/or multimedia. This project is made possible with support from the Shelley & Donald Rubin Foundation Art and Social Justice Grant Program.
Research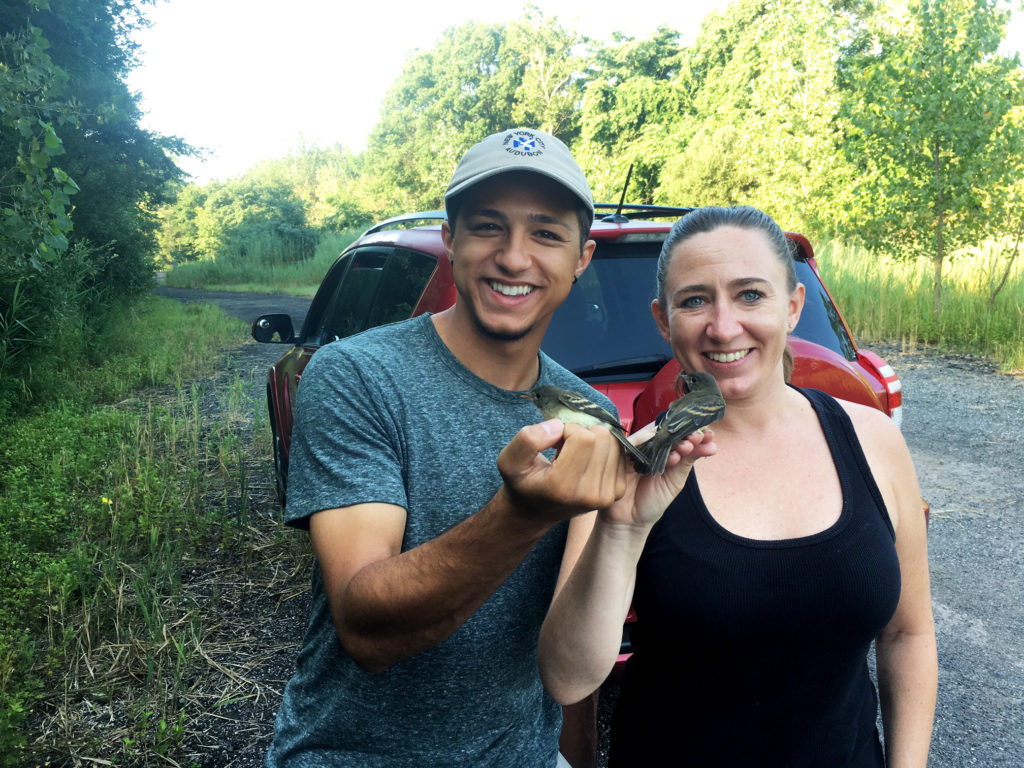 Researchers returned to Freshkills Park to operate a bird banding station for the second consecutive summer. The project is led by Dr. Lisa Manne and Dr. Dick Veit from the College of Staten Island. Bird banding involves adding little identification tags to birds' legs and recording important demographic data. These practices help researchers learn information about bird productivity, survival, and factors that determine population growth. This year the researchers banded a wide variety of birds, including house wrens, yellow warblers, and indigo buntings.
Recreation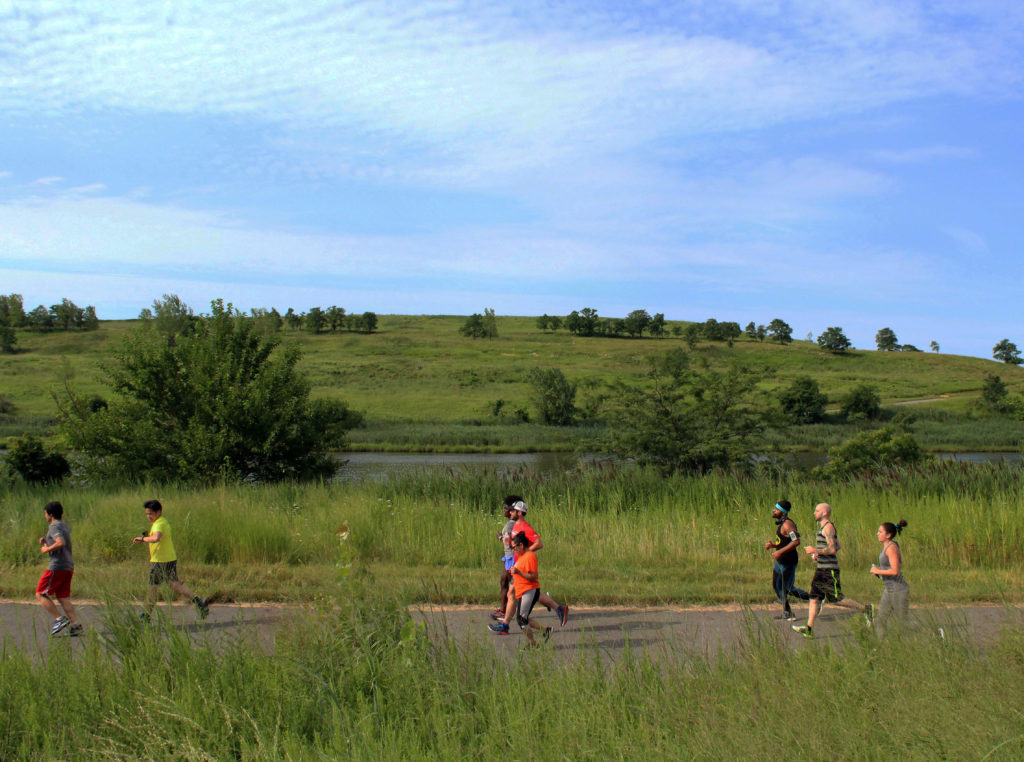 Over the summer, Freshkills Park staff partnered with New York Road Runners to organize two free coach-led group runs at the park. Nearly 400 people of all ages came out to run or walk the 3.1 mile and 6.2 mile courses. This year more than 150 registrants were able to join staff and Kayak Staten Island volunteers on two-mile round trip kayak tours along the site's tidal waterways. Discovery Day events in June and October offered nearly 2,000 visitors of all ages the chance to explore the park.
Capital Projects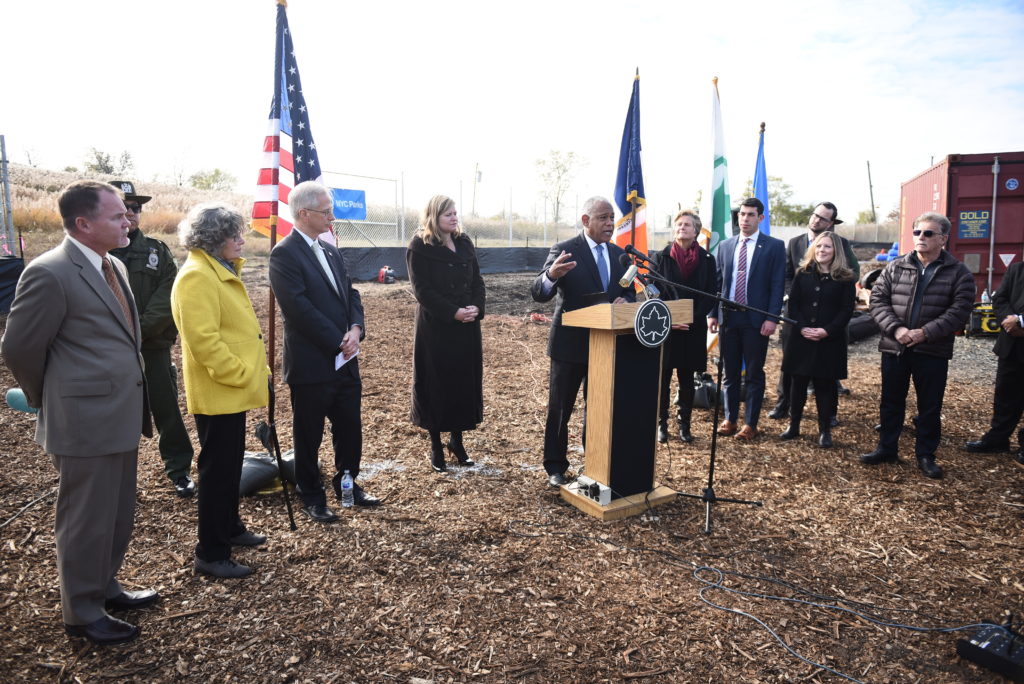 In the fall, construction began for phase one of North Park. This project, which will open to the public in 2020, will include a broad multi-use pathway, a seven-acre seed farm, forested plateau, composting comfort station, picnic lawn, waterfront overlook deck, and a bird observation tower. The 2,200-acre park has been opening in sections since 2012, with Schmul Playground, Owl Hollow Soccer Fields, and the New Springville Greenway already completed.
In 2018, construction on North Park will continue, as will the design for the South Park Anchor Park, and staff will continue to develop opportunities to visit and learn about the landfill-to-park project. To receive updates on park progress, join the mailing list and follow @freshkillspark on Facebook, Twitter, and Instagram.