Jade Doskow
Photographer-in-Residence
We are thrilled to announce that Jade Doskow, after four years of photographic exploration, has been named the Photographer-in-Residence of Freshkills Park in New York City as of 2021. It has been inspiring to watch Jade immerse herself in the site and to see her translate, through large-format photographs, the complexities and paradoxical nature of this radical, highly engineered landscape.  Through her work, she is documenting one of New York City's greatest and most forward-looking infrastructure projects. It is our collective hope that these images will inspire communities globally to assess their own damaged landscapes, and to consider ways to reduce their waste and restore ecological habitats that, while perhaps different from the original, nonetheless create new verdant landscapes supporting diverse flora and fauna.

Feb. 10, 2023 – July 29, 2023
Sun.-Fri. 10:30am-5:30pm; Sat. 10:30am-7pm


Floor 3, 3 North

The Philip Johnson Galleries
In a city where many aspects of our social lives are shaped by real estate and economic forces, architecture can play a vital role in fostering participation and belonging. New York, New Publics showcases 12 projects for public-facing spaces across New York City's five boroughs. In contrast to the violent nature of urban renewal and other disruptive metropolitan initiatives of the past century, recent design approaches propose subtler, nimbler interventions. Considering the city as an ecosystem, these inventive approaches envision a future in which architecture creates more accessible, sustainable, and equitable cities.
This exhibition brings together a wide variety of design proposals, ranging from waterfront parks, networks of public pools, and cultural spaces to local community gardens, subway stations, and virtual monuments for underrepresented populations. They reimagine the uses of civic infrastructure, the sharing of private resources, and the potential for new technologies to create virtual spaces for political engagement. Models, sketches, drawings, and photographs are featured alongside full-scale architectural components, prototypes, and an augmented-reality installation. Each project is accompanied by a newly produced video that provides a glimpse into the daily uses of these architectures.

March 4, 2023 – May 27, 2023
Tues.-Fri. 12pm-5pm; Sat.-Sun. 11am-5pm
The Alice Austen House presents its 3rd Triennial of Photography examining the state of contemporary photography on Staten Island (SI), showcasing a diverse NYC borough that is often underrepresented.
Looking through the lens of Staten Island residents and outsiders documenting the borough, this year's theme examines ecologies, the study of the relationships between living things and their changing environments, in Staten Island. Exploring this idea in work through traditional, digital, and innovative uses of the medium; this juried exhibition examines contemporary themes and narratives that begin to reveal our evolving responses to the rapidly changing social and natural environment in this complex borough.
An expert panel of judges including Megan Beck, curator at the Noble Maritime Museum; Justine Kurland, artist and photography professor; and Jessica Dimson, Deputy Photo Editor, The New York Times Magazine, reviewed and selected entries for inclusion in the exhibition curated by Paul Moakley, Curator and Caretaker, and Victoria Munro, Executive Director.
Learn more about the Open Call here.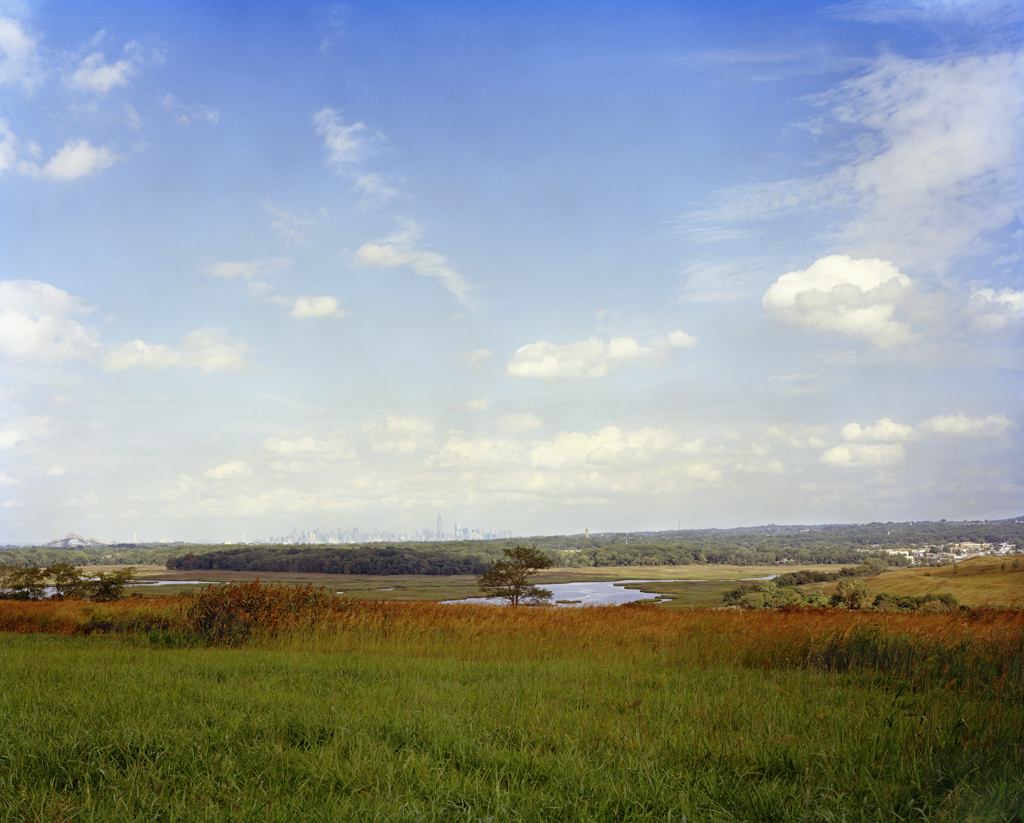 Architectural and landscape photographer Jade Doskow is known for her rigorously composed and eerily poetic images that examine the intersection of people, nature, and time. 
Prior to working within the landscape of Freshkills, Doskow was known for several large bodies of work: Lost Utopias, photographs of the architecture and landscapes from past world's fairs, Red Hook, a 13-year record of her time living in this unusual Brooklyn neighborhood as seen through its vernacular architecture and cityscape, and Architecture of Activism, interiors of the punk-activist-art-community center ABC No Rio in New York's Lower East Side. Throughout her work, a consistent questioning in regard to a utopian/ dystopian clashing within the built environment is brought to the fore.




Based in New York, she holds a B.A. from New York University and an M.F.A.  in photography from the School of Visual Arts. She has lectured and exhibited internationally, including at Cornell University in Ithaca, Forma Meravigli Gallery in Milan, Pratt Institute in Brooklyn, and as part of the School of Visual Arts i3 Lecture series. Press includes  The New York Times, Photograph, AiA Architect, Dezeen,  Athens Voice, Newsweek Japan, The Independent, Smithsonian, Slate, Business Insider, The Atlantic, American Photo, Design Arts Daily, NPR's Picture Show, ArchDaily,  and  Wired.   Doskow is one of fifty international women artists to be featured in the 2018 publication  50 Contemporary Women Artists.  She is the subject of the documentary Jade Doskow, Photographer of Lost Utopias, which will be premiering at the International Center of Photography in October 2021. Her work is represented by Tracey Morgan Gallery in Asheville, North Carolina. Doskow is on the photography faculty of the International Center of Photography in New York City and the City University of New York.
Explore other work by Jade Doskow, Photographer-in-Residence: