A Look Back On Fall 2019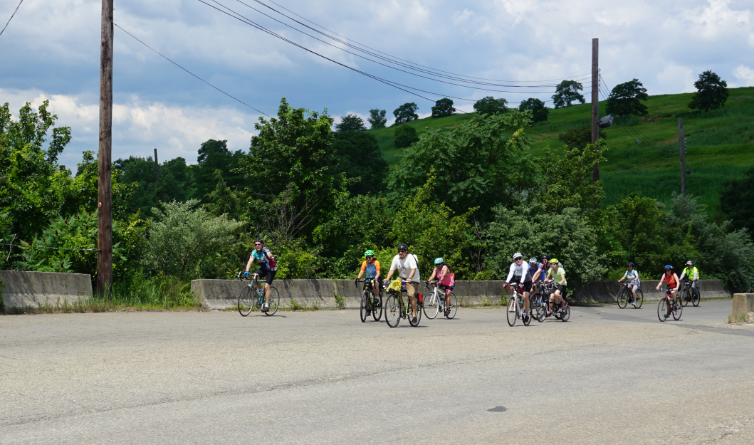 It was yet another busy fall at Freshkills Park this year, with a number of park developments, programs, and events serving as a reminder of the radical transformation that continues to occur at what was once the world's largest landfill.
Discovery Day
On September 15th, over one thousand visitors flocked to Freshkills for its annual Discovery Day, in which several hundred acres were open for hands-on arts and STEM activities, kite-flying, biking, and free exploration. Keeping in tradition with past Discovery Days, Freshkills Park partnered with several local organizations such as NYC Audubon, the Staten Island Museum, and Alice Austen House to provide a snapshot of the types of activity that will occur at the park when it officially opens. Discovery Day and other large public events take place every year so check our calendar for the 2020 dates.
Fastnet: Plein Air Drawing Exhibition
Since April 2018, artist James Powers has led monthly observational drawing workshops inside of a repurposed shipping container at Freshkills Park. The classes culminated in a series of plein-air drawings and ink studies featured in a special exhibition on display at the Arsenal Gallery this fall. With works produced by both children and adults, amateurs and professionals, and an original piece by Powers, the exhibition was just one of many artistic endeavors involving the landscape of Freshkills in recent years.
New Ventures
Beginning in September, students from New Ventures Charter School on Staten Island began a semester of fieldwork classes at Freshkills Park. Over the course of twelve weeks, students gained their Living Environment credit in a hands-on setting and learned about the history, design, and natural environment of Freshkills Park. With students attending classes four days per week, the New Ventures collaboration was the first of its kind at Freshkills and a pilot for other school partnerships as park development continues.
Mobile Lab
Throughout the fall, the Freshkills Park Mobile Lab brought science, technology, engineering, and art to nearly 1,300 community members both on and offsite. Highlights included a visit to City of Science Day, Councilwoman Debi Rose's Community Fair, the Todt Hill JCC Back to School Day, and the NYC Compost Bazaar.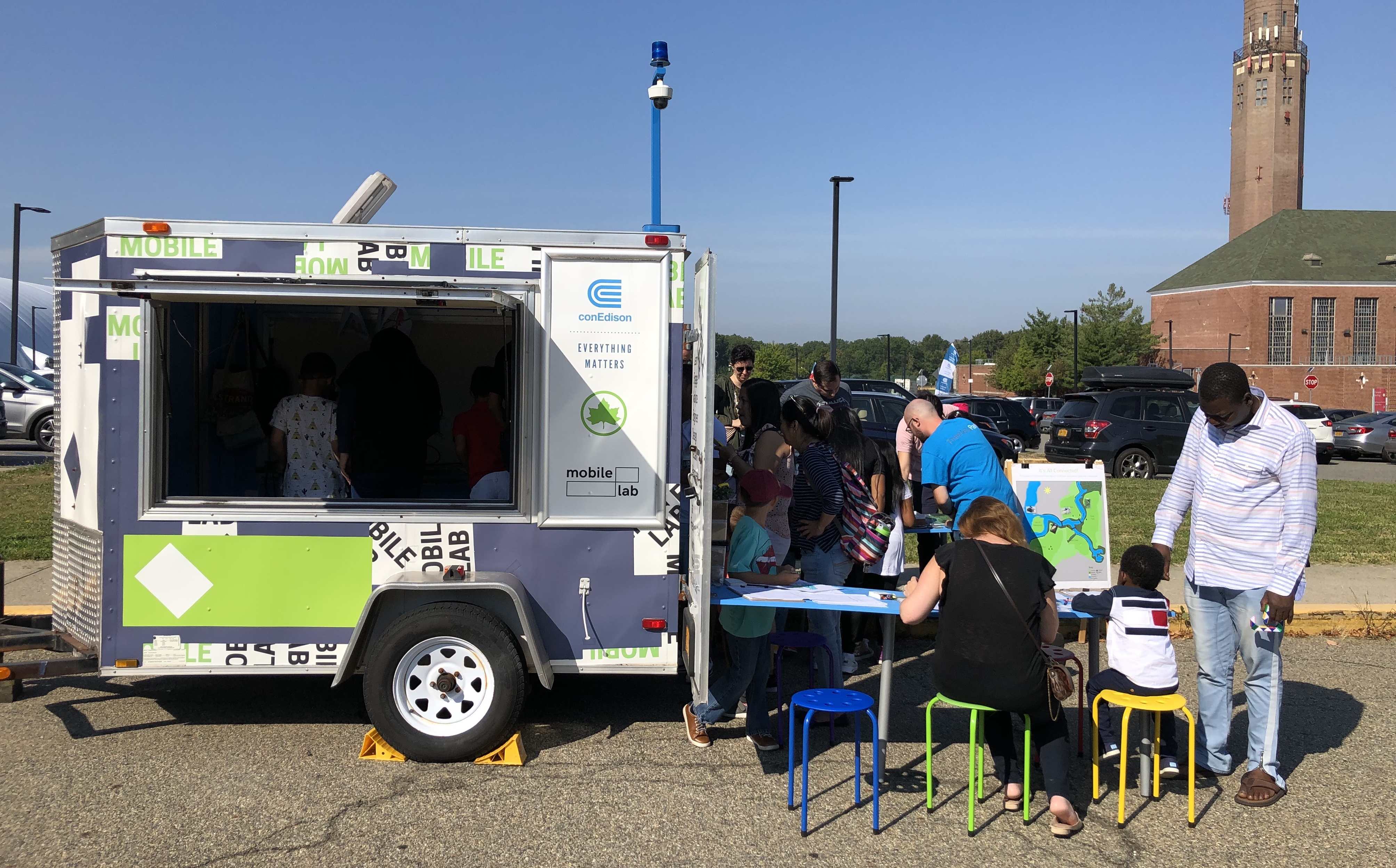 Community Activities and Tours
Many of Freshkills Park's ongoing flagship programs and activities continued this fall, with dozens of group tours, nature walks, kayak tours, and K-12 school field trips taking place and granting early access to the site's transformation. Audiences of all ages and backgrounds saw the park for the first time, taking in the scenic views, observing the wildlife, and learning about the history of the project.
North Park Phase 1 Construction
Construction continued this fall on the first official development within the boundaries of the former landfill. When open, North Park Phase 1 will feature 21 acres of biking and hiking paths, a waterfront overlook deck, and a birdwatching tower. Entrances to the Park will be located at Schmul Park and at Wild Avenue.
With winter approaching, stay tuned for updates on more programs, projects, and events planned for spring 2020! Follow @freshkillspark on Twitter, Instagram, and Facebook to stay up to date.