Freshkills On-the-Move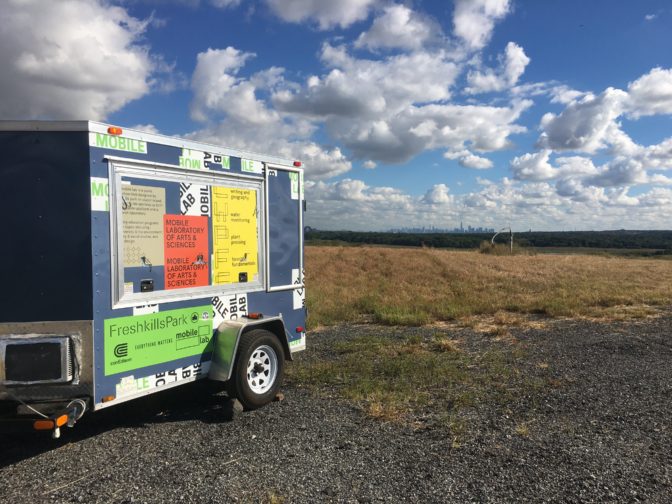 The Freshkills Parks Alliance offers a variety of traveling programs that will come to you! In addition to our virtual programs, we have the following in-person offerings available upon request:
Hands-on Workshops
Workshops can be adjusted for a wide variety of ages but are generally suggested for those between the ages of 5 and 18.
Nature Journaling: Observe the natural world and learn about native plants through micro and macro drawing using microscopes and magnifying glasses.
Papermaking: Upcycle old paper into something new that can be planted or used for an art project.
Park Planning: Learn about the collaborative process of park development and design your own park model using reclaimed materials.  
Mobile Education Lab
The Mobile Education Lab is a nature center on wheels. Inside are materials necessary for people of all ages to investigate the history, ecology and engineering of Freshkills Park: field guides, microscopes, historical maps, samples of the landfill cap, videos, and much more. NYC Parks facilitates youth activities in the Lab, answers questions from the community, and educates the public about the landfill-to-park transformation.
While visiting interior sections of Freshkills Park can only be done through an event or tour, the Mobile Lab connects the local community to the park in places where they already live, work and play. 
The Mobile Education Lab is temporarily unavailable.
Have questions? Want to schedule a program for your class or group? Email us at education@freshkillspark.org today!