Freshkills Park Helps You Keep New Year's Resolutions
It's easy to make resolutions at the start of the new year, but many of us struggle with keeping them for more than a few months. Fortunately, Freshkills Park will be there to help you accomplish a wide variety of goals in 2016.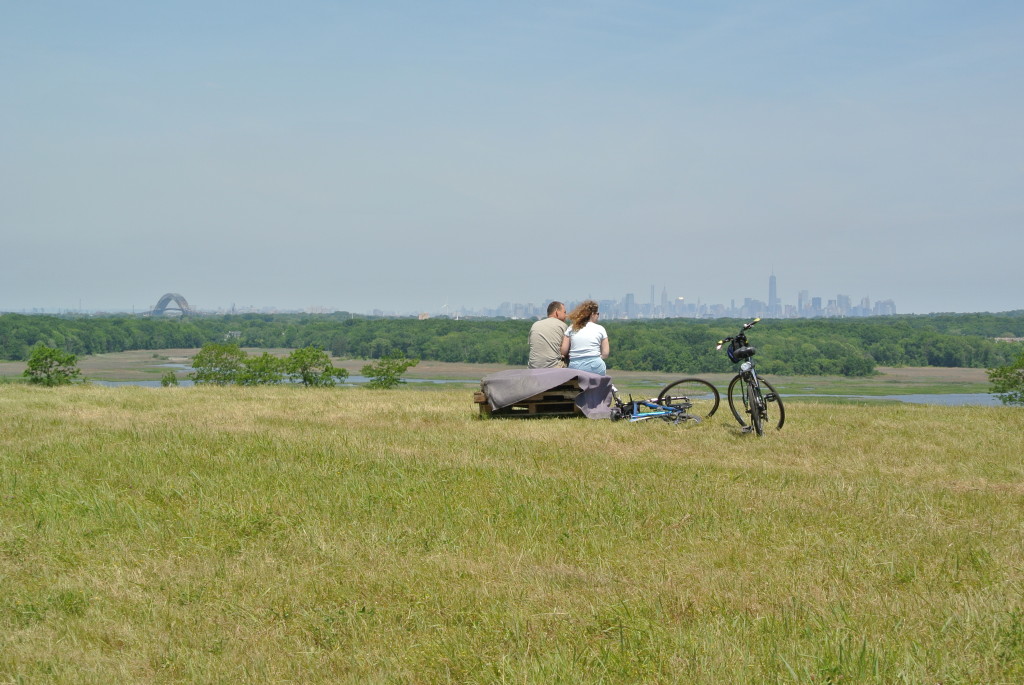 Be more active.
If you're looking to add some walks, runs, or bike rides to your exercise routine, the New Springville Greenway along Richmond Avenue is Staten Island's newest fitness path. Running along the eastern side of Freshkills Park, the 3.2-mile greenway is literally paving the way for future recreation inside the closed 2,200 acre site. You can also plan to bike around East Mound or go for a hike on miles of trails during one of our free Discovery Day events in 2016. Hiking along a former landfill is a good way to reflect on how much a place can change over time and to appreciate nature's ability to heal. Plus the inclines on those hills are great for building muscle and burning calories.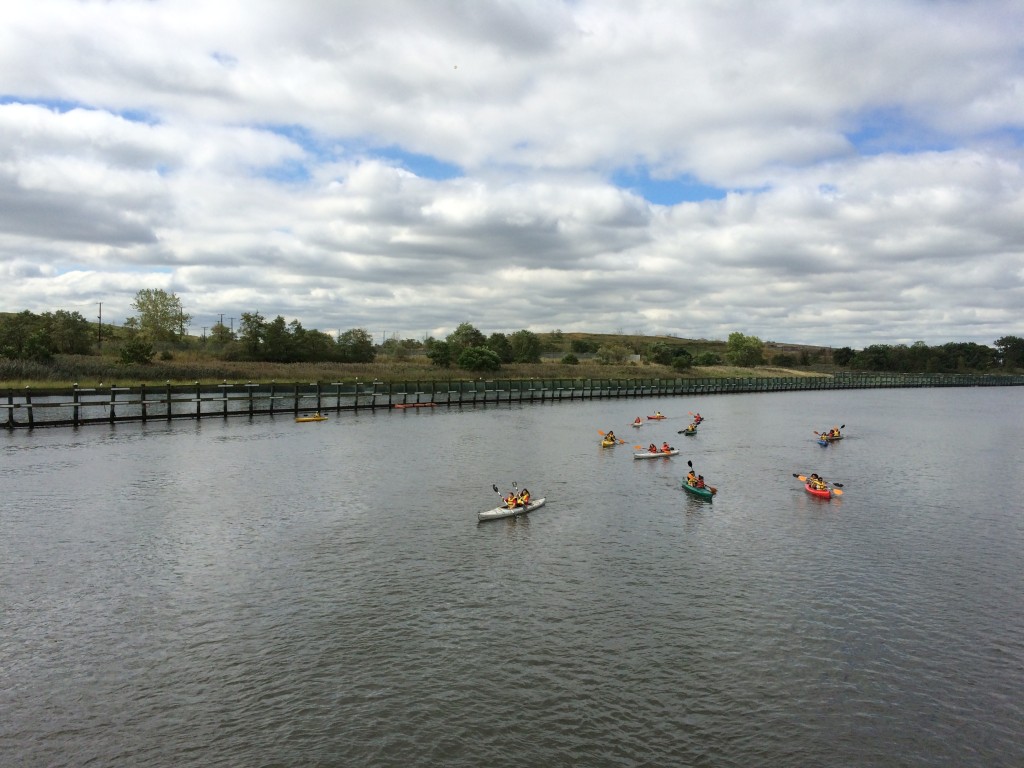 Try something new.
If you've never kayaked before, this is your chance. If you have kayaked before but have never kayaked at a closed site and/or former landfill, this still counts as something new. We schedule tours and opportunities to go out on the water during public events with Kayak Staten Island. If aquatic recreation isn't your thing, you can also fly a kite, go birding, run a race, make a book with paper from invasive plants, learn about resiliency from a local artist, volunteer, participate in citizen science, or photograph the landscape as it's changing from a garbage dump into a world-class park.
Learn about an interesting subject.
We don't mean to brag, but Freshkills Park is really interesting. It's a large-scale example of how a symbol of waste can become a symbol of renewal, and it's in the middle of a gigantic transformation! Our informational programs cover a wide range of topics that explore this transformation, including wetland ecology, native plants, waste management, landfill engineering, birds and other wildlife.

See more of New York City.
Staten Island is nicknamed The Borough of Parks. That's because more than one third of the Island's total land mass is made up of protected parkland, including beaches, trails, and nature preserves. Maybe you've lived in the borough for years but haven't seen half of its green spaces. Perhaps you claim to have visited Staten Island but really just rode the ferry back and forth from Manhattan. Either way, plan a visit and get some perspective on all NYC has to offer.
To receive news and updates about Freshkills Park tours and programs, sign up for our email mailing list here, and follow us on Facebook, Twitter and Instagram.