NYC zerowaste: Donate Clothing with re-fashioNYC
This material originally appeared in NYC zerowaste's January 2016 newsletter. Freshkills Park proudly supports DSNY and NYC zerowaste in helping New York City send zero waste to landfills by 2030. 
Donate Clothing with re-fashioNYC

Cleaning out your closets for the new year? Donate clothing, shoes, linens, and other textiles with re-fashioNYC. A partnership between DSNY and Housing Works, the program provides free donation bins to residential and commercial buildings for easy and convenient donation. Apply for a clothing bin today!
Attend the DSNY Spring Street Garage and Salt Shed Instameet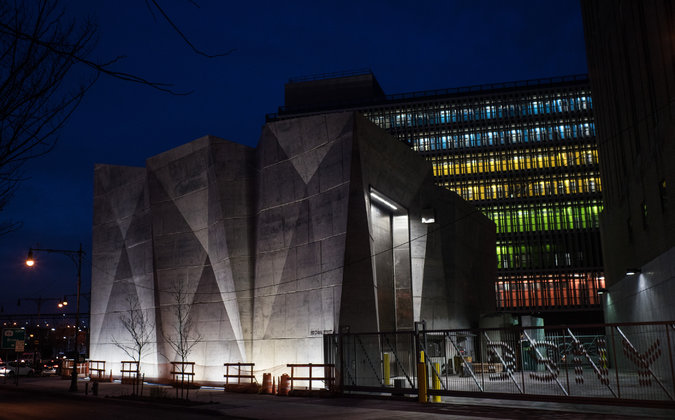 See why the New York Times called them "two of the best examples of new public architecture in the city, and a boon to the neighborhood." Join us for an Instameet at the DSNY Spring Street Garage and Salt Shed on Thursday, February 25, to get an inside look. Register today!
Recycling by the Numbers: January-November 2015
1.0 billion pounds of recyclables collected
30.4 million pounds of organics collected
2.5 million pounds of clothing collected by re-fashioNYC
2.7 million pounds of electronics e-cycle NYC and at 2015 SAFE events
5,000 tons of salt stored at DSNY Spring Street shed
To learn more, read the full NYC zerowaste January 2016 newsletter.