Three Months of Virtual Field Trips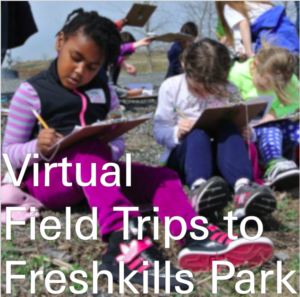 At Freshkills Park, like parks around the world, we cancelled our in-person programming to protect public safety in Spring 2020. We immediately looked for other, virtual ways to share Freshkills Park's message of ecological restoration and support students and teachers in navigating the confusing new world of distance learning. We led over 50 virtual programs for participants of all ages from March – June 2020, engaging over 1,000 participants in small, interactive groups.
Freshkills Park is an enormous habitat for grassland birds, foxes, and other species. It is not, unfortunately, a great habitat for wifi. Though we live-streamed several events, the connection is not strong enough for the kind of interaction and discussion that we wanted to have with students. Instead, we used a combination of photos, videos, live science experiments, and our 360-degree virtual tours to guide students to explore the ecosystems at Freshkills Park from a distance. While virtual field trips are different from much of the in-person programming that we are used to, we used the same concepts of place-based education in planning and facilitating these trips.
Initially we were concerned about being able to replicate the value of hands-on interaction with nature over the screen. Yet studies have shown that even watching videos or looking at pictures of nature can bring some of its many benefits, and people are definitely capable of being curious about nature on a screen! Participants in our virtual field trips enjoyed virtually exploring the wetlands. Students observed osprey from a much closer range than would ever be allowed by birds in the wild, making astute observations about how their beak, talons, eyes, and wings help them survive and catch fish. Virtual field trips also helped students understand an element of Freshkills Park that is literally hidden underground: the 150 million tons of solid waste buried under a landfill cap. We used archival footage and infographics to engage students in conversation about sustainability, landfill engineering systems, and waste reduction. Students were shocked to see a landfill over video, which led to commitments and projects to reduce waste in their own homes.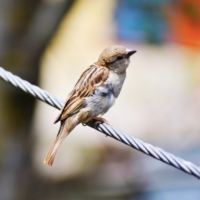 Students left the field trips with more tools to make observations and appreciate nature by their homes. Freshkills Park blurs the distinction between a human-created space and a natural space; it is a human-engineered natural environment. As many of us in New York City have limited access to huge, open green spaces, it's important to remember that nature is a pigeon, a sparrow, a mosquito, or a tree outside your window.
Virtual field trips also allowed us to expand our geographic reach. We were delighted to continue working with schools on Staten Island and to partner with new schools in the Bronx, Queens, and beyond who were previously unable to visit the park because of the long bus ride. Participants in our trips came from as far away as Texas and California, allowing us to share the message of Freshkills Park far and wide.
Over the summer and fall, we plan to expand our offerings of virtual field trips by partnering with schools and community organizations in Staten Island and beyond. We are creating more on-demand tours, like a tour of the leachate treatment plant, and will be releasing more short videos bringing participants to the grasslands and wetlands of Freshkills Park.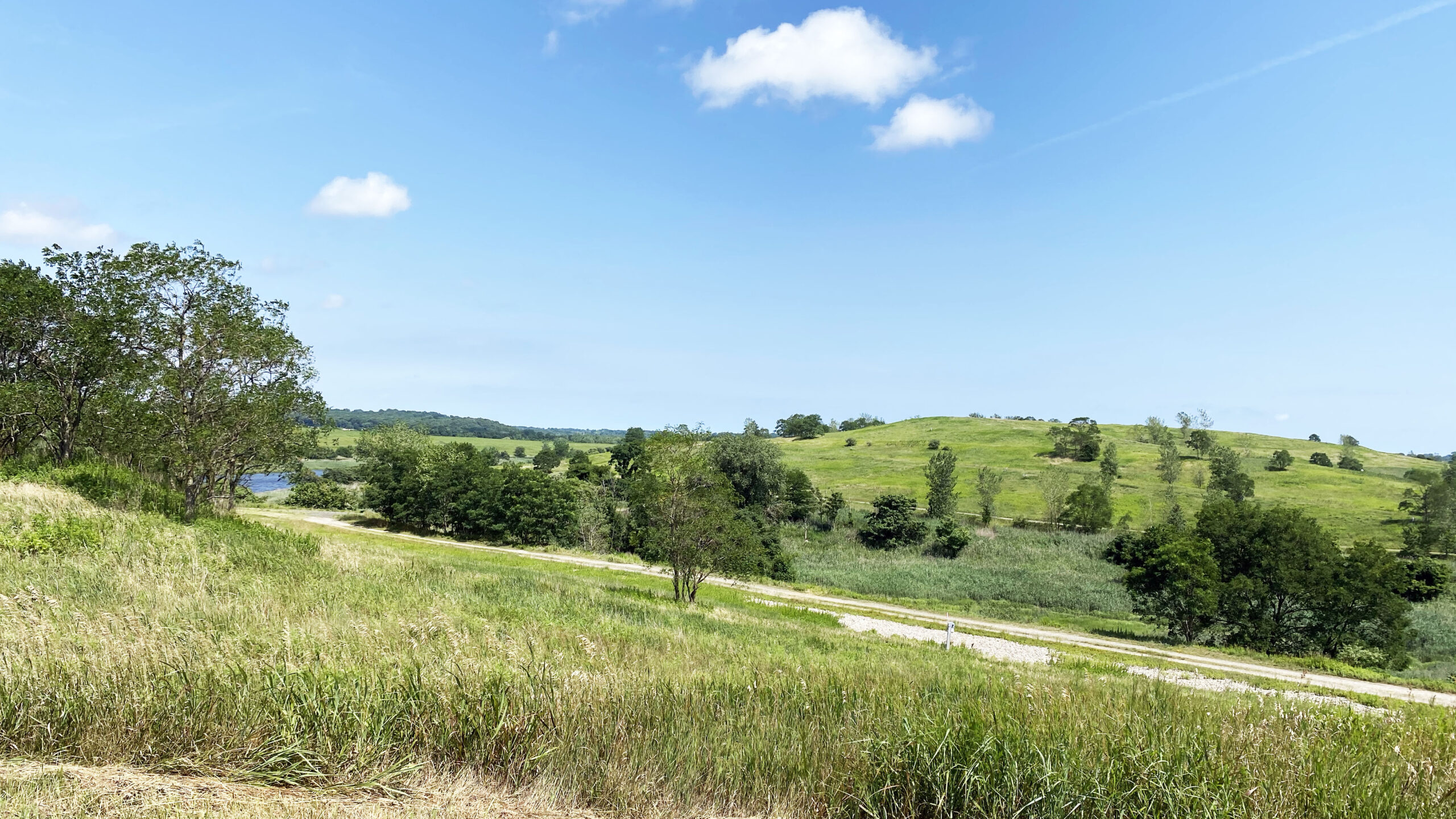 We hope to begin offering in-person visits as soon as possible, but in the meantime, please visit Freshkills Park over the internet! Sign up here for a virtual field trip for your school, camp, university, or community group. Have additional ideas about virtual field trips? Email education@freshkillspark.org.