Startup to Address America's Waste Problems by 'Bringing Back the Milkman'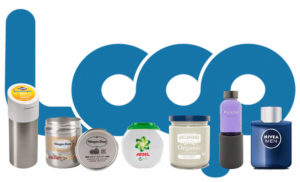 In May of 2019 the recycling giant, Terracycle, launched Loop: a subsidiary with the goal of reducing household waste by 'bringing back the milkman'. They aren't just stopping at milk either. Through Loop, subscribers can receive totes of household items ranging from toothpaste and laundry detergent, to salad dressings and Haagen-Dazs ice cream: all packaged in aesthetically-pleasing reusable containers. When customers are done with a product, they simply put the empty containers in their Loop tote to be picked up, refilled, and reused.
Loop has partnered with over 40 popular consumer brands and is currently piloting the program in select areas of the United States, including parts of New York City. If successful and widely deployed, Loop could help divert thousands of tons of NYC's waste from landfills daily. 
This especially  has the potential to reduce one of our most harmful kinds of waste: single-use plastics. Not only do plastics require oil to produce, but they never decompose, pollute our air, water, and bodies, and release greenhouse gases as they break down. 
In order to ensure that Loop  does not increase greenhouse gas emissions related to delivering products door-to-door, Loop is partnering with UPS. UPS uses artificial intelligence to create the most efficient delivery routes possible, and they have plans to phase out their gas-powered delivery vehicles with cleaner vehicles in the coming years. In addition, if Loop takes off, they plan to roll out in-store services so that soon we can shop in waste-free sections of our local grocery stores. 
"There's no "away" when we throw garbage into a can or litter basket", says the NYC Sanitation Department's website. While residents of Staten Island no longer have to carry the burden of NYC's 12,000 daily tons of waste being dumped at Fresh Kills Landfill, that trash has to go somewhere. Currently, each borough of New York City is responsible for managing the transfer of their trash to landfills in New York State, New Jersey, Pennsylvania, North Carolina, and beyond. 
New York City produces more trash than any other city in the world: 33.3 million metric tons per year to be exact– that's the weight of nearly 5.5 million elephants! The graph below compares the metric tons of garbage produced by different megacities.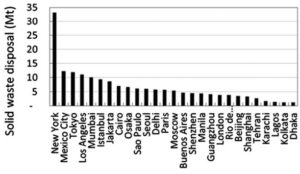 Not only is New York City producing trash far above the amounts produced by any other city, but it has fewer people than many of these cities. For example, compared to the New York City metropolitan area's 18.8 million people, 21.58 million people reside in Mexico City's metropolitan area, and 37.5 live in Tokyo's. NYC has around half of Tokyo's population, but produces nearly 3 times as much garbage!
This amount of trash was certainly an undue burden on residents of Staten Island and is no less of a burden on these other communities. To address this, Mayor De Blasio's administration set the goal of sending zero waste to outside of state landfills by 2030. In addition to expanding composting and recycling initiatives, Loop could help the city reach this goal by reducing the amount of waste created in the first place.