Farther Afield: Managing Manila's Waste
At more than 20 million people, metro Manila is the one of the densest places on earth with an average of 37,000 people per square mile. Quezon City sits within this sprawling megalopolis and is home to the Payatas Landfill, one of 13 sites that take in the area's 11,000 tons of waste per day.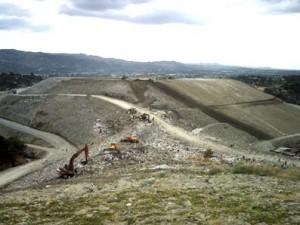 In 2000, after decades of mismanagement that included no official design or regulated engineering of the waste mound, a large portion collapsed under its own weight and engulfed part of the shantytown that surrounds the site. Payatas was closed but had to reopen soon after because of the lack of space for the city's refuse. That same year the Philippine government passed the 'Solid Waste Management Plan' making local governments responsible for implementing sustainable household waste management systems. Payatas' management was delegated to private-sector operator who then capped and planted grass atop the retired portions of the landfill in preparation of an eco-park. Underneath the grass of retired portions is a network of gas extraction wells that produce upwards of 700kWh to 1MW of electricity at the waste-to-energy plant. This is the first such project in Southeast Asia to be funded by the Kyoto Protocol in part from the sale of CERs (Certified Emission Reduction), or carbon credits that are generated from two waste-to-energy plants located onsite. The Biogas-to-Energy plant captures methane from the capped landfill areas and turns it into electricity that is distributed to the local community (or barangay). The second Kyoto Protocol-funded project is a cement plant powered by harnessing energy from used tires.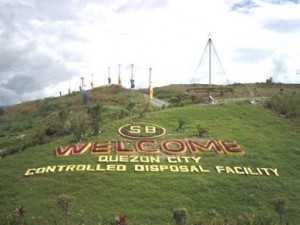 This is a huge development for Asia. As millions urbanize and/or are lifted into the middle-class, a parallel rise in waste production ensues. The World Bank  report issued in 2012 notes that Asian-Pacific countries will have to plan to handle a 150% increase in household waste production by 2025. The Philippines is one of the first Asian countries to tackle the issue at hand, for instance, Quezon City has a household recycling rate of about 40%, yet, much more is recycled once it reaches the landfill by teams of scavengers. They salvage the plethora of metals that find their way to the site and sell it to wholesale purchasers.
Prior to the re-engineering, Payatas was not that different from other landfills in the Global South, with rampant mismanagement and metal scavenging was a sort of "free-for-all" endeavor, leading to fights, unsafe working conditions and child labor. Under the modernization framework, workers have been brought out of the informal sector and their work has been normalized. Organizing themselves into teams of scavengers, they all share in the profit and are given safety gear. Child labor, once common, is now banned. This is a huge development for a place like Payatas, which is among Metro Manila's poorest communities, some 40% of its population is unemployed, and those who have work earn less than $100 per month. Adjacent to the future eco-park, this landfill has become a productive resource and economic generator.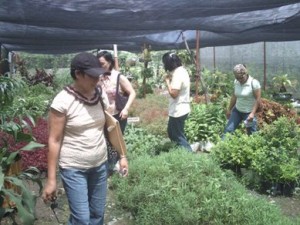 Quezon City's landfill is a model for not only Asian cities, but for every mega-city in the Global South because it successfully (1) captures methane and turns it into energy (2) formalizes the work of scavengers and (3) is a part of a larger waste management system that emphasizes high rates of recycling and looks at adaptive reuse of the built and social environment with an innovative perspective.