Mobile Education Lab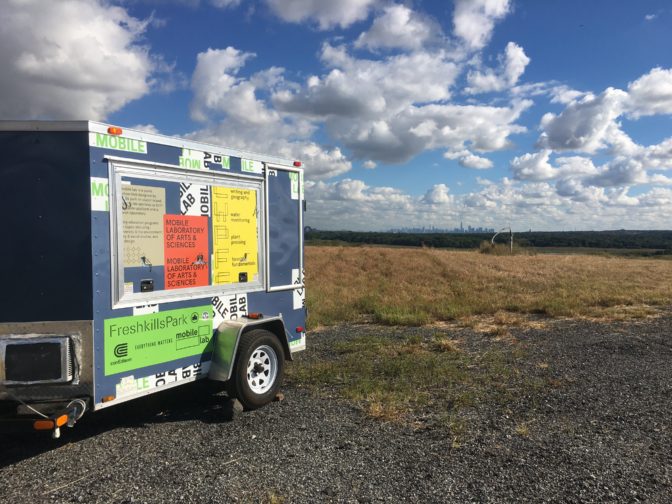 The Mobile Education Lab is a workshop on wheels. Inside this renovated trailer is all the equipment necessary to investigate Freshkills Park's many ecosystems: field guides, microscopes, water monitoring kits, historical maps, videos, plant pressing materials and much more. The lab can easily be moved around the Park's 2,200 acres, providing easy access to equipment and workspace without having to leave the field.
Freshkills Park's transformative landscape holds powerful lessons about what it means to solve problems in the 21st century. The Mobile Lab provides a place-based learning experience by giving students access to an array of analytical tools during field trips to the park.
By leading students through guided investigations of the park's design, ecology and history, these field trips introduce students to how seemingly disparate fields like engineering, art, architecture, environmental science, policy and the social sciences all coalesce in real-life projects like Freshkills Park. The ultimate goal of these field trips with the Mobile Lab is to prompt students to explore how they can work together in solving social and environmental challenges in the future.
If you're interested in scheduling a field trip with the Mobile Lab, you can learn more here.