NEST
A collaborative collection of habitats found in Freshkills Park, NEST represents an intersection between the diverse bird population of Staten Island and the dynamic urban environment that surrounds it.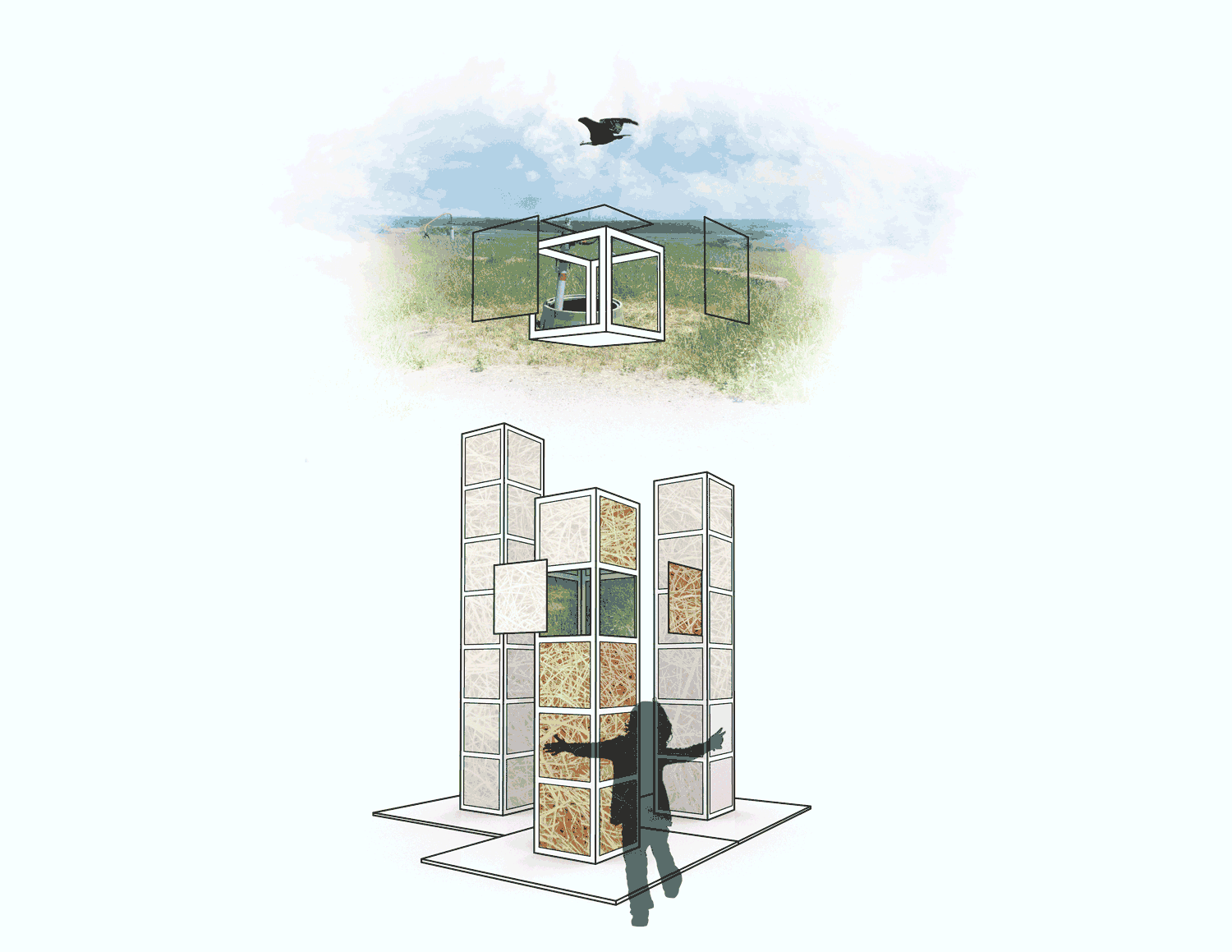 NEST was designed to bring Freshkills Park wildlife to the people of New York City while encouraging visitors to experience the park firsthand. The Ferry Terminal is the juncture between tourists and commuters, Staten Island and the rest of NYC, present and future. "Nest" used bird boxes as building blocks to create multiple forms and experiences for the viewer. The interactive sculptures provoked several readings about "transformation" through the nesting routines of birds transposed via moving images. Scenes inside the boxes were created from community submissions. This installation asked travelers to pause, reflect and observe the natural world around them and consider the ecological changes at Freshkills Park through social media connections. The installation was in place for 11 months at the St. George Ferry Terminal, 1 Bay Street.
Kirk Finkel is an urban designer and an artist, with a focus on environmentally and socially collaborative design across master-planning and artistic projects. Finkel has exhibited in Berlin, Copenhagen, Milan, and Turin under the collective name "Hither Yon." He earned a Master's degree in Architecture and Urban Design from Columbia University and a Bachelor's degree in Architecture from Cornell University.
About the New York City Department of Transportation's Art Program
Launched in October 2008, the New York City Department of Transportation's Art Program invigorates the City's streetscapes with engaging temporary art installations. The Program partners with community-based organizations and artists to present murals, sculptures, projections, and performances on plazas, fences, barriers, bridges, and sidewalks for up to 11 months. Projects are presented within five program tracks: Arterventions, Barrier Beautification, Community Commissions, Art Display Case, and Site to Site. For more information, visit www.nyc.gov/dotart.
Presented by the Freshkills Park Alliance, NYC DOT ART, The Staten Island Foundation, and Tauck Ritzau Innovative Philanthropy. Special thanks to NYC Parks, Staten Island Makerspace and Gifpop.