See "Windows into Freshkills Park" at NYPL Branches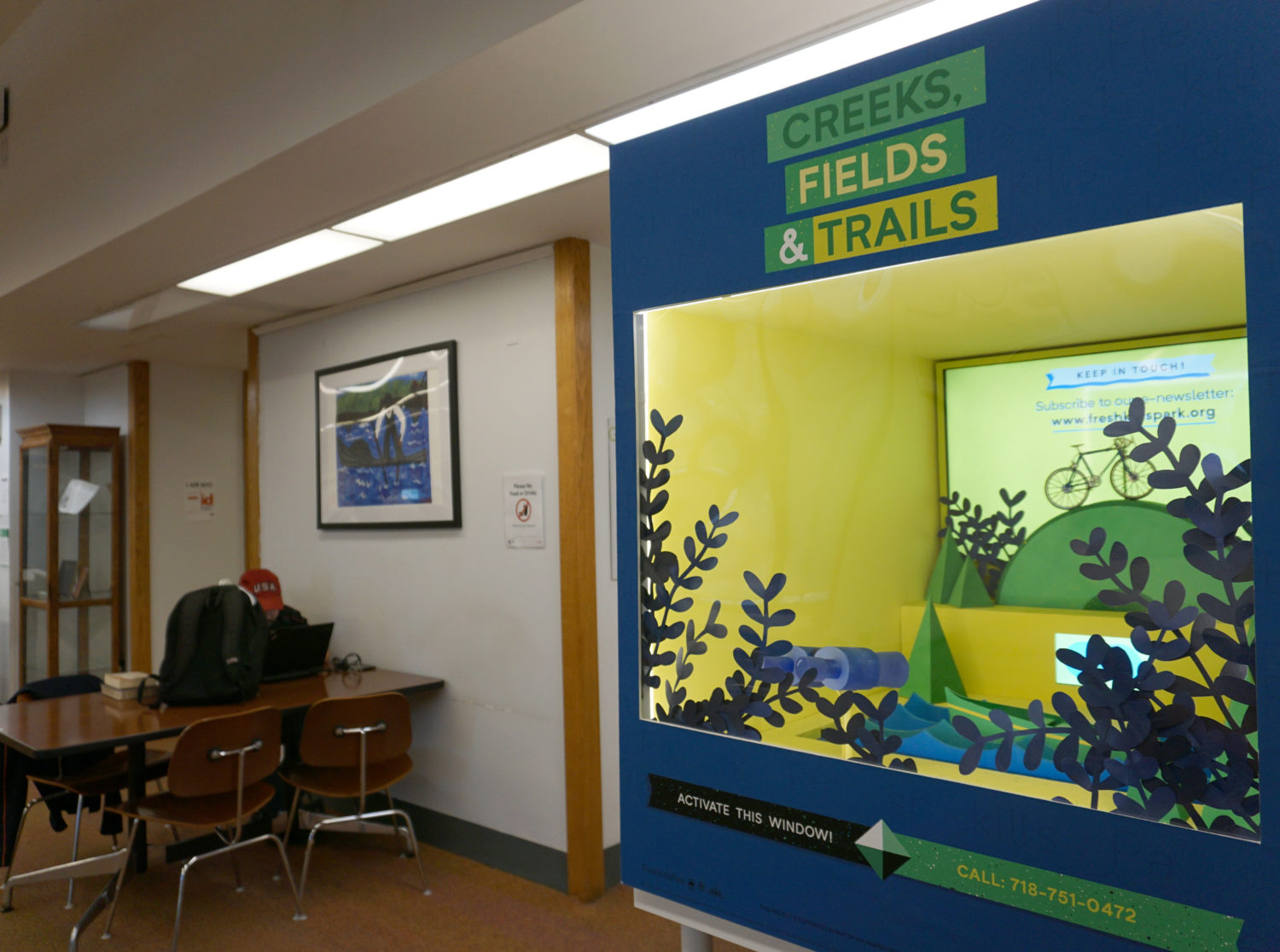 Windows into Freshkills Park is now on display at two New York Public Library branches! The miniature museum is spread across Staten Island, with two interactive dioramas at the St. George branch and two at the Great Kills branch. The four boxes illustrate Freshkills Park's environmental history, technologies, wildlife, and evolution as a new public space.
Windows into Freshkills Park was designed by Slanted Studios & MTN GODS. The dioramas contain different representational forms and depths, including compartments, models, and digital screens. Using their mobile phones, viewers can activate dynamic paper cuts with motors and lights. Viewers can also gain a deeper level of information on a given topic with an interactive voice response system.
The dioramas are now viewable at the St. George and Great Kills Libraries during normal branch hours.
NYPL Information Assistant Jennifer Giordano called the dioramas a wonderful addition to the Great Kills Library. "As we strive to interact with the entire Staten Island community and offer important services, it is truly rewarding to highlight another special public space," she said. "We love the extraordinary design of the diorama and how patrons of all ages are able to learn about the changing Staten Island landscape!"
This project is supported by funding from the Staten Island Foundation and an award from the National Endowment for the Arts.