Farther Afield: Staten Island Leads the Charge in Citywide Composting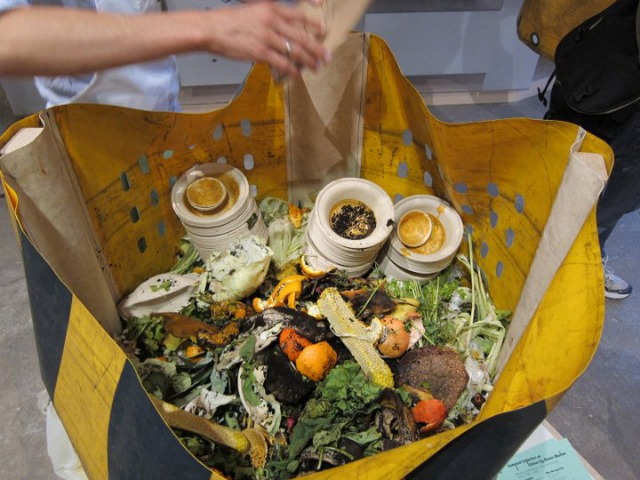 The Department of Education and the Department of Sanitation jointly run the "Organics Collection Program," which diverts organic materials such as food scraps, soiled paper, yard waste out of the landfill stream and into regional collection centers and the Anaerobic Digest-er Eggs, which extract methane from decomposing organic matter into energy.
As of October 6, 2014, more than 700 schools are participating in this program, nearly doubling the number since last year. The goal of removing organic waste from the normal trash pickup provides two benefits: (1) Reducing the weight of waste that has to be hauled out of New York City and (2) Provides material to be turned into naturally rich soil for the public to enjoy. In 2012, the Department of Sanitation (DOS) spent nearly $400 million dollars getting rid of the City's trash, basically paying other localities to accept our waste into their landfills as there are no active facilities within New York City. The approach is simple, take out the organics from the waste stream and it will become considerably lighter. The lighter the weight load the less the DOS has to pay someone else to haul it away. Staten Island's waste makes the longest journey of the 5 boroughs, going by train; at certain times you can see the train painted orange, traveling adjacent to the 440 West Shore Expressway. Guess where that train terminates? South Carolina.
All of Staten Island's public schools are participating in the program, which makes the borough's the most environmentally minded in the system. DOS also maintains a large-scale composting facility just to the northwest of Freshkills Park. This 24-acre site constructed in 1990 hosts all of Staten Island's organics collection which over the course of 8-12 months becomes soil rich in nutrients. It is important to note that this site only receives organics collection from within the borough, all other boroughs send their compostable materials to regional compost sites located outside New York City.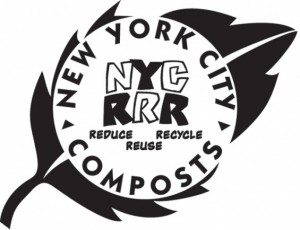 The Organics Collection Program aims to keep organic materials – food scraps, soiled paper, and yard waste – from ending up in a landfill. These materials make up about one-third of our waste stream, and are recyclable. Organic materials may be turned into compost or processed into natural gas.
Staten Island residents interested in learning how to compost at home can visit this website, which has links to the DSNY's Compost Project for the borough. The compost hotline is (718) 425-3558 and is located at 1000 Richmond Terrace, SI, NY 10301 on the North Shore.