New York City, a paragon of ecological diversity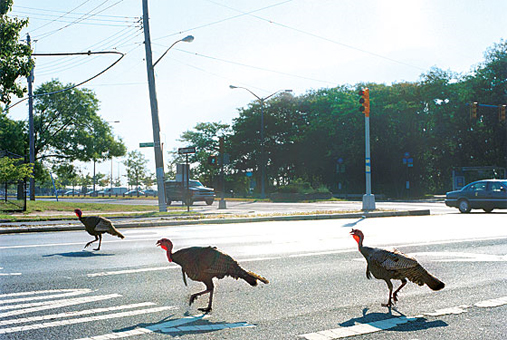 New York Magazine runs a great feature on the ecological diversity of New York City.  Not only does it recap the higher profile wildlife sightings throughout the City—coyotes on Manhattan's west side, wild turkeys on Staten Island—but also makes larger points about the depth and rarity of many of the City's ecological resources, not just in spite of urban development, but in some cases, because of it.
If New York City's ecology has taught us anything, it is that nature likes intrusions—counts on them, even. Change makes for vibrancy. We are not just a city of bedbugs and rats; we are a wellspring for regional vitality.
We're not surprised by the ecological richness of urban sites not traditionally considered 'prime habitat'  of course: the Freshkills Park site is teeming with uncommon plant and animal life.  But the story does flesh out how much of the City shares that ecological richness.  It also recaps the development and major accomplishments of the Parks Department's Natural Resources Group, which conserves and restores Parks Department land throughout the City.  NRG achieved pivotal success in the early 1990s, demonstrating the remediating capacity of salt marsh in the polluted Arthur Kill, which runs between Staten Island and New Jersey and infiltrates the Freshkills Park site.