LAGI Field Guide to Renewable Energy Techonologies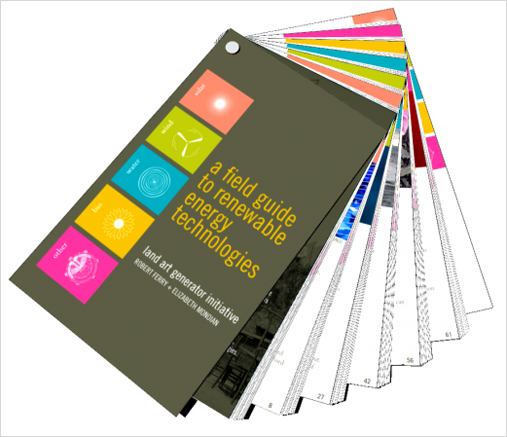 The Land Art Generator Initiative (LAGI) team recently announced the release of their Field Guide to Renewable Energy Technologies, a free resource they hope will prove useful to "all designers, homeowners, urban planners, students, artists, architects, landscape architects, engineers, and anyone else interested in a clean energy future".
The 70-page document provides dozens of renewable energy generation technologies within major categories such as solar, wind, water and biomass. This first edition defines each system and provides its conversion efficiency when applicable; a second edition will include pros and cons, lifecycle carbon costs, and more detailed diagrams of the technologies.
The guide should come in handy for those working on the 2012 LAGI design competition, which of course is being held for a site within Freshkills Park.