Discovery Day September 15th Schedule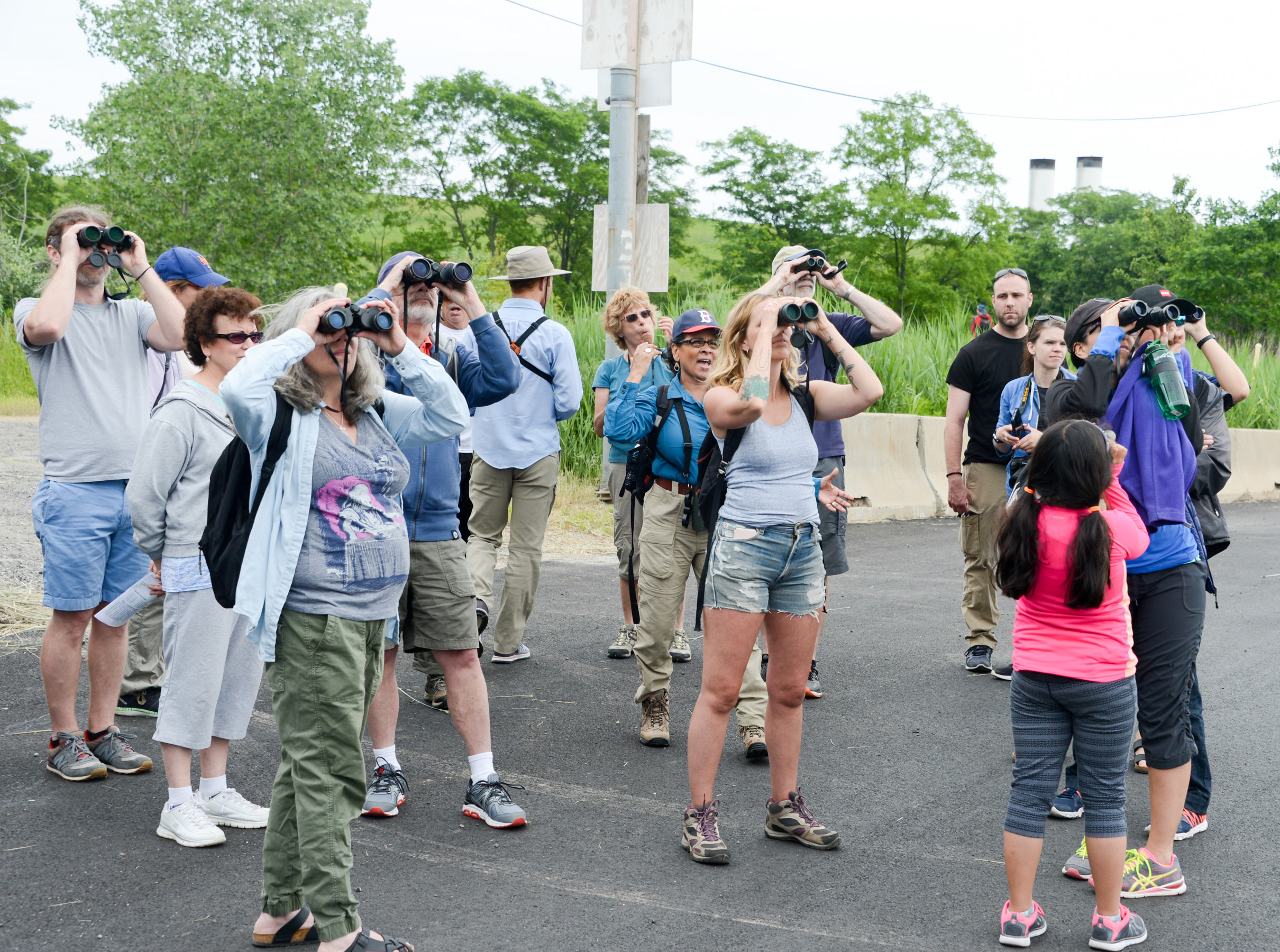 Freshkills Park will offer a Discovery Day on Sunday, September 15. This free event is a chance to explore normally closed areas of the park and experience the landscape and views the landfill-to-park project has to offer. Hundreds of acres and and miles of trails will be open for a day of bicycling, tours, and activities for all ages.
All-Day Activities
11:00 – 2:00 | Wind chime-making with supplies from Materials for the Arts
11:00 – 2:00 | Interactive Artwork with Daniel Fishkin – Solar Sounders
11:00 – 3:30 | Bicycling on five miles of paved paths—bring your own bike or rent one for free!
11:00 – 3:30 | Self-guided hiking, birding, and photography across eight miles of trails
11:00 – 3:00 | Plein-air (outdoor) drawing with artist James Powers
11:00 – 3:30 | Family-friendly activities and information with Partner Organizations
11:00 – 3:30 | Activities at the Freshkills Park Mobile Education Lab
11:00 – 3:30 | Kite Making Activity
11:00 – 3:30 | Activities with the Parks Play Mobile
Tour Schedule
11:00 | Discovery Day Event Begins
12:00 | Birdwatching tour with NYC Audubon
12:00 | Alice Austen House Photo Walk
1:00 |  Staten Island Museum Nature Bingo Walk
1:00 | Landfill History Tour
2:00 | Landfill History Tour
2:00 | Birdwatching tour with NYC Audubon
3:00 | Hawk Walk with NYC Parks Urban Park Rangers
4:00 | Discovery Day Event Ends
Getting There
During the event, a free shuttle will provide transportation to and from the Staten Island Ferry Terminal in St. George. The shuttle is a school bus that picks passengers up from the Taxi Stand Ramp, and the ride to Freshkills Park will take approximately 30 minutes. Once the Ferry has arrived at the St. George Terminal in Staten Island, look for the Taxi Stand, also labeled "Ramp E." The stairs to the Taxi Stand ramp are in the terminal across from the Au Bon Pain. Bikes are allowed on the shuttle buses as long as there is space.
Shuttles from Staten Island Ferry Terminal to Freshkills Park
10:30 am, 11:00 am, 11:30 am, 12:00 pm, 12:30 pm, 1:00 pm, 1:30 pm, 2:00 pm, 2:30 pm
Shuttles from Freshkills Park to Staten Island Ferry Terminal
12:15 pm, 12:45 pm, 1:15 pm, 1:45 pm, 2:15 pm, 2:45 pm, 3:15 pm, 3:45 pm, 4:15 pm
Parking
Parking will be available just outside Freshkills Park in lots near 350 Wild Avenue. From there, visitors can take a shuttle bus or walk or bike one mile to the main event area.
Presented by NYC Parks, NYC Department of Sanitation, and the Freshkills Park Alliance. Follow @freshkillspark on Twitter, Facebook, and Instagram for updates.