DB Lampman at Freshkills Park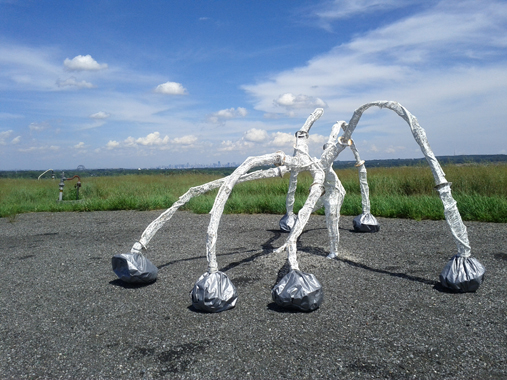 The Council for the Arts and Humanities on Staten Island (COAHSI) runs an interview with artist DB Lampman on their blog, inSIde. Lampman discusses her piece "I am Within/I am Without," which she will be performing at the Freshkills Park site this Saturday, September 17th.
"The inspiration for 'I Am Within' came from a continued exploration into the theme of how we, or more specifically, I, shape my environment by how I occupy it.  It is interesting to me to see how sculptural form alters the space that it occupies, and conversely, how the environment that it is in alters the art or the art experience. "
Along with Lampman's performance, "I am Within" includes three sculptures that are currently installed on site. These sculptures will remain in place through Sneak Peak at Freshkills Park on October 2nd.