Conservancy Corps: Zaheer Baber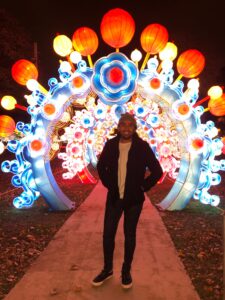 Introduce yourself! Name, title, background, education, hometown etc. 
Hi! My name is Zaheer Baber, I'm a intern with the Conservancy Corps for the fall of 2020! I'm currently studying to be a teacher. I love teaching and learning, as we are always learning new things everyday and then teaching them to others. In my free time, I'm always off hiking or exploring a new park!  
What are you working on, and why do you think it's interesting/important? 
At Fresh Kills Park, I will be working on educational programmings with Rachel. Education is vital in informing and teaching the public of the important work we do at Freshkills Park and its significance to the history of Staten Island. Students will get a better appreciation and understanding of the world around them.  
What drew you to Freshkills Park? 
I was fascinated at how a former landfill would transition into the biggest park in NYC. I've always loved nature and the outdoors, so hearing that Staten Island would get a brand new park got me interested in helping educate New Yorkers on this rich and diverse habitat.  
What is your favorite topic surrounding Freshkills Park and why?  
I love the conservation, recycling and reusing aspect of Freshkills Park. The fact that we are standing on a landfill that will soon be turned into a park is amazing! How we reuse every single thing, from the gases released and turned into natural gas for use by Staten Islanders, how the water is filtered out and then released into the Kill Van Kull is so fascinating.  
What is your favorite color? 
My favorite color is blue. It  symbolizes a sense of serenity, wisdom, inspiration, balance, and calmness. It represents the ocean and the sky.