Bookmaking Workshops at the Greenbelt Nature Center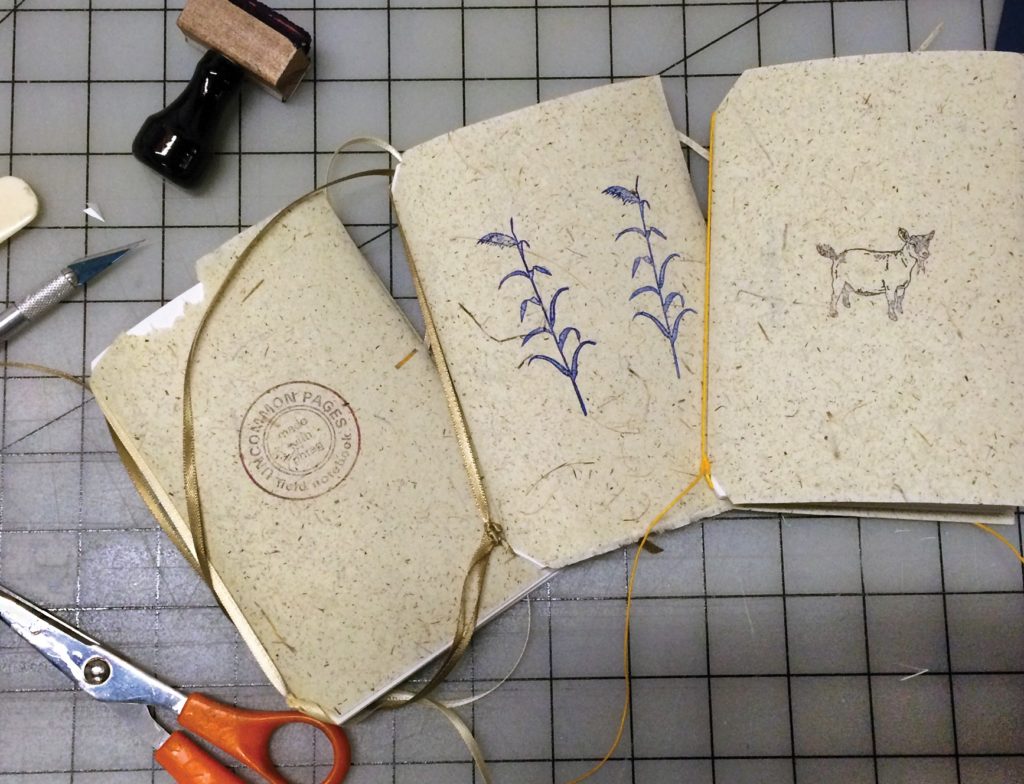 This winter, Freshkills Park is offering two bookmaking workshops at the Greenbelt Nature Center. Participants will learn about the Freshkills Park transformation, see examples of native and invasive plants, and create their very own passport-sized field notebook using paper that's made from plants at the park!
These free workshops are part of an ongoing art project called UnCommon Pages, where artist Susan Mills has made paper sheets from an invasive plant found at the park called Phragmites, reimagining the plant as a form of recycled art. This program is geared for adults and families with children ages 8+.
Bookmaking Workshops

Thursday, January 25
4:00pm – 5:30pm
Register
Saturday, January 27
1:00pm – 2:30pm
Register
About UnCommon Pages
Phragmites is an invasive plant that thrives in wetlands. This plant is an exceptionally fast grower, reaching 10+ feet in a matter of weeks. It also spreads vigorously with roots that run horizontally underground and sprout new genetically identical plants. It out-competes most other wetland plants, creating a monoculture and altering ecosystems in negative ways.
Various methods to control Phragmites are difficult, expensive, and potentially harmful to the environment. UnCommon Pages, the bookmaking project led by Artist Susan Mills, is one innovative way to deal with the plant. To make paper sheets from Phragmites, Susan cooks the plant material and removes impurities, beats with water to form a pulp from the plant fibers, then hand dips to form paper sheets.  These sheets are the cover stock for the passport-sized field notebooks that workshop participants will make.
These workshops are a partnership with the Greenbelt Conservancy.