At Sneak Peak: eat, shop and then play some more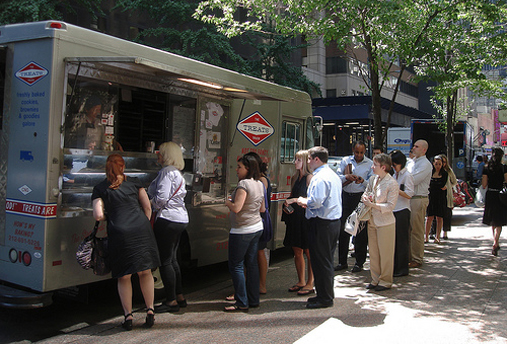 Once you work up an appetite kayaking, biking and touring the site at Sneak Peak, make sure to stop by the food vendors for an assortment of tasty grub.  We will have the Vendy Award-winning King of Falafel and Shawarma, Carmelo's Brick Oven Pizza, and Killmeyer's Old Bavaria Inn serving up savory fare as well as The Treats Truck, Staten Island Iceman, and Nonie Chu's Pastries with sweet treats.
Sneak Peak will also be hosting a craft market with vendors selling a variety of sustainably handmade goods, ranging from vegan soaps to jewelry to household objects made of e-waste.  Come by the craft market to get some ideas for how to give your waste creative new uses and support some ecologically-minded craftspeople in the process!
Participating craft vendors include: Holly Ellis, Woody Woodworks, BeachBaubles, Olge Ayala, Naked Sheep, Reyney, Yoginissima, Odete Rosa Valencio, Raganella, GeekGear, Anya Eve, Notion and Potions Soaps