2016 NYC Bike Map Includes the New Springville Greenway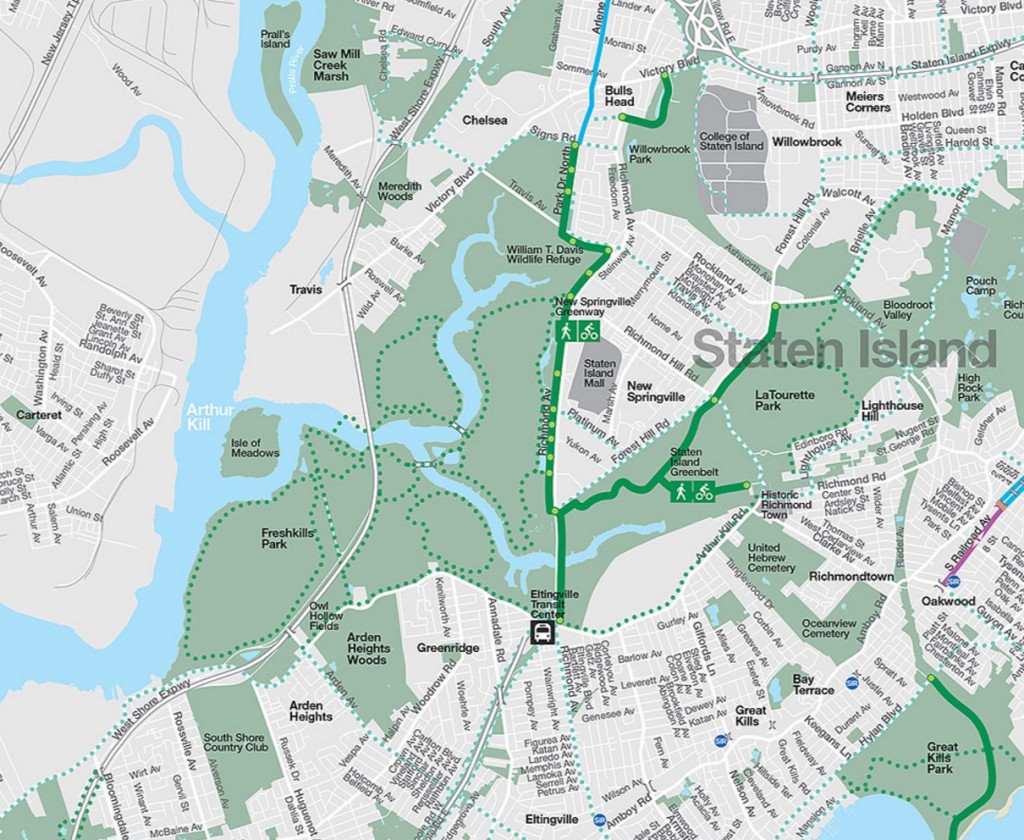 The New Springville Greenway on the eastern edge of Freshkills Park is included in the New York City Department of Transportation 2016 NYC Bike Map. This 3.2-mile fitness path is part of the seven new miles of off-street bike lanes in New York City.
Construction on the 3.2-mile New Springville Greenway was completed in the summer of 2015. The project incorporated the most sustainable techniques in bio-swale design and construction.
The New Springville Greenway runs along Richmond Avenue, starting at both Signs Road and Arthur Kill Road. It also connects with the Staten Island Greenbelt's trails at the corner of Richmond Avenue and Forest Hill Road. See NYC Parks Landscape Architect Andrew Deer's 3 favorite moments along the 3-mile Greenway.
For details on how to visit the New Springville Greenway, see DOT's 2016 New York City Bike Map.