Fresh Fit Mall Mile
Many Staten Islanders have been looking for new places to get outdoors to stay physically and mentally fit and counteract the overload of teleworking "screen time" associated with covid restrictions.  If you have not already found it, one such place is the 3.2 mile New Springville Greenway located  across from the Staten Island Mall on Richmond Avenue.  The New Springville Greenway is part of Freshkills Park and if you have not experienced the greenway and the wetland overlook near Nome Avenue, you should!
This summer, the Freshkills Park Alliance and EmblemHealth Neighborhood Care are partnering up to host the Fresh Fit Mall Mile initiative on the New Springville Greenway.  It's a great way to welcome summer- pick a warm sunny day, take a walk, run, or bike ride and receive a complimentary gift from EmblemHealth, located outside the Staten Island Mall, next to Ulta Beauty(2655 Richmond Ave, Staten Island, NY 10314).
While on the New Springville Greenway, check out our iNaturalist Tree Scavenger hunt, learn about 6 trees that are native and 3 that should be avoided.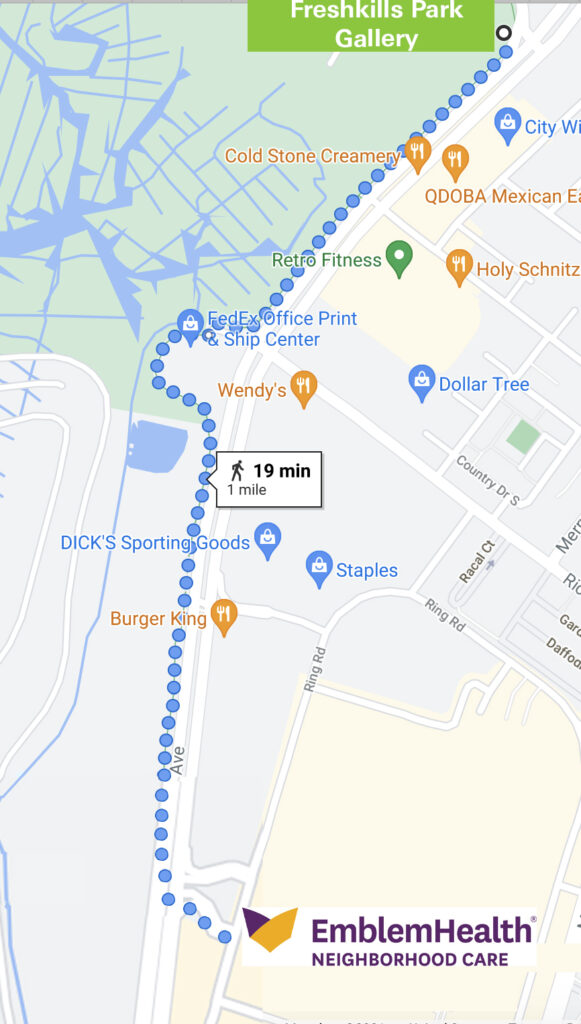 When: Starting June 1st- August 1st
Where: New Springville Greenway &  EmblemHealth Neighborhood Care
How: Participation is simple but you will need a fitness app (ex. Strava or runkeeper). First, walk, run, or bike ride at least one mile on the New Springville Greenway and then complete the registration form (accessible via the button below), and include a screenshot from your fitness app. After you submit the form, you will receive a confirmation email, which you can show to a representative at EmblemHealth Neighborhood Care to receive your complimentary gift. You can also learn about the benefits and services Neighborhood Care provides.  No purchase is necessary to receive the gift; all you need is a mile of outdoor activity. Please remember to be mindful of others and maintain social distancing when possible on the Greenway.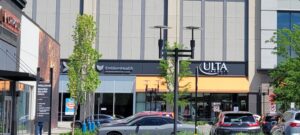 While on your trip, take pictures of plants, birds and other wildlife and share them with us on social media using #FreshFitMallMile
Download a Greenway Bingo Card here for more fun on your mile.
Explore Freshkills Park Further
Freshkills Park is being built gradually in phases, and most of the site remains closed to the public. NYC Parks and the Freshkills Park Alliance are providing early access for learning and exploration opportunities. Tours and events offer the unique chance to see parts of Freshkills Park that are currently closed to the public. Check the calendar to learn about upcoming opportunities to visit and experience Freshkills Park at home. Other than scheduled tours and events, the Freshkills Park project site is not publicly accessible.  Read our FAQs
Have a question, contact us at info@freshkillspark.org