Zero Waste Schools in New York City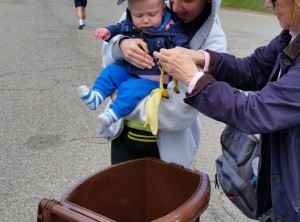 To reach the goal of sending zero waste to landfills by the year 2030, New York City has identified  more than 100 pilot schools to serve as "Zero Waste Schools" in Brooklyn, Manhattan,  and Staten Island.
Zero Waste Schools Initiative (ZWSI) is a joint partnership of the New York City Department of Sanitation (DSNY) and the New York City Department of Education (DOE), alongside Grow NYC's Recycling Champions Program (RCP). It was created to allow schools to embrace model recycling and composting practices over the next five (5) years, mainly through outreach and educational programs.
"Zero Waste Schools" include campus-wide participation in waste reduction and management practices at a practical approach—informing students, parents, custodial/cafeteria staff, and fellow educators alike.  There will be afterschool workshops, classroom activities, and technical support from the DSNY in order to garner success in this initiative that will be implemented in the Fall of 2016.
With schools generating upwards of 40,000 tons of waste materials per year, ZWSI will foster environmental stewardship and sustainability not only in classroom environments, but extending outward to homes and communities at large.
Share the quest for zero waste generation by the year 2030 by composting at home (if applicable) and/or taking food scraps to various drop-off sites in NYC.