World's largest solar field now operating in Canada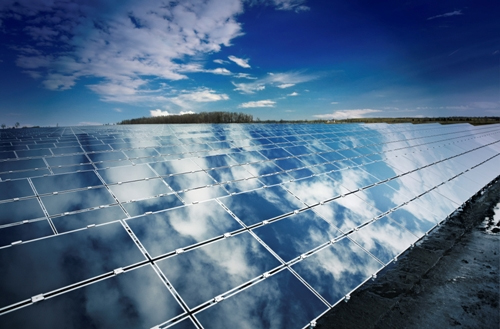 The Sarnia Solar Project, an 80-megawatt (MW), 950-acre solar field operated by Enbridge, Inc. in Ontario, Canada, is the largest operating photovoltaic facility in the world.  A 20 MW section of the site, formerly farmland, has been commercially operating since last year, with the additional 60 MW, $300 million addition having come online at the beginning of October.  About 1.3 million thin film solar panels manufactured by First Solar PV are in operation.  The Ontario Power Authority is buying the power generated, expected to be enough for 12,800 homes.
The largest solar photovoltaic project currently operating in the United States is the DeSoto Next Generation Solar Energy Center in Arcadia, FL, which has a peak generating capacity of 25 MW.
(via CleanTechnica and Sunpluggers)