Winter/Spring Fresh Perspectives newsletter is out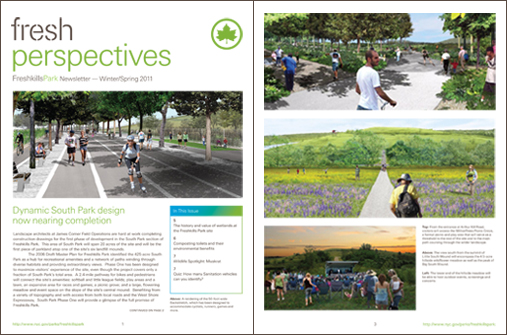 The Winter/Spring issue of the Freshkills Park newsletter, Fresh Perspectives, is up on the official Parks homepage for Freshkills Park.  In this issue are a walk-through of the design for the first phase of South Park, a primer on composting toilets and how they work, and a history and guide to wetlands at the Freshkills Park site.
We put this newsletter out every six months and distribute hard copies to various parks and cultural institutions throughout the City, in addition to handing them out on our public bus tours of the Freshkills Park site.  Digital archives of past newsletters are available on the homepage, under the 'More Information' tab.