How to Volunteer at Discovery Day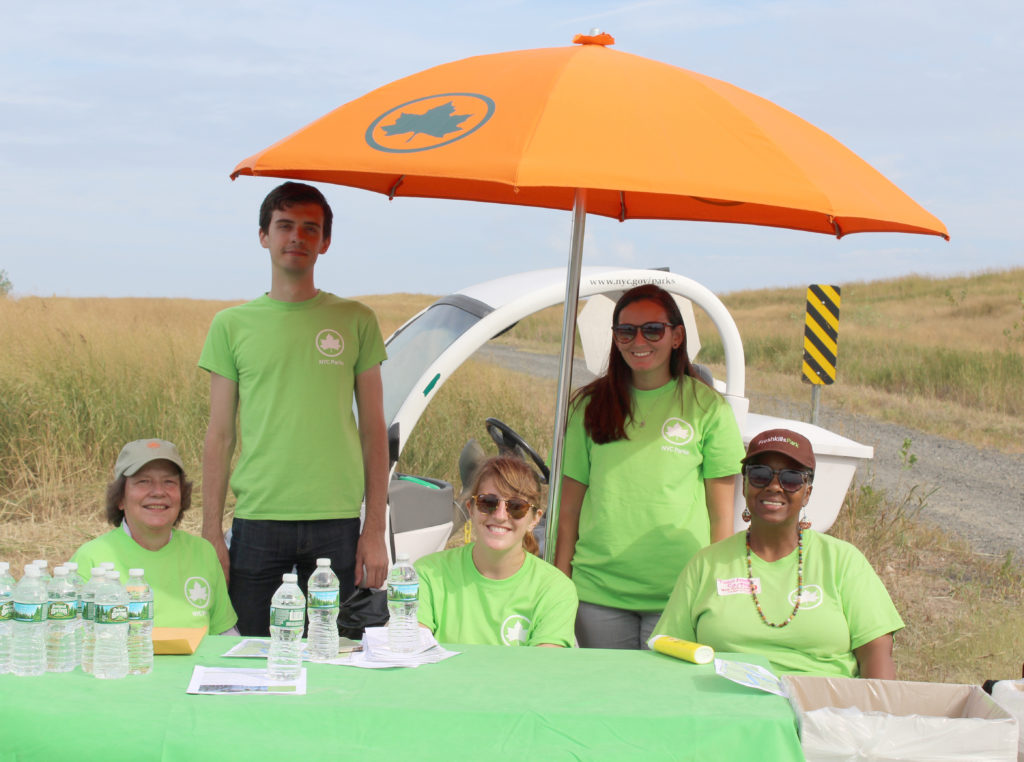 At Discovery Day on Sunday October 1, over 700 acres and eight miles of trails at Freshkills Park will open for a day of activities and recreation opportunities. This free event is a chance to explore the normally closed park and enjoy the unique landscape and spectacular views the project has to offer.
Discovery Day events would not be possible without the amazing support of our growing community of volunteers. Volunteers serve as the welcoming and guiding team for the public as they explore, ask questions, and discover the future park. By serving as ambassadors, volunteers help the landfill-to-park transformation move forward.
Register to volunteer:
For a four-hour volunteer shift, volunteers receive a free t-shirt and lunch. Community service letters are also available upon request. Parking will be available at the event. Those planning to take public transportation can take a free shuttle to and from the Staten Island Ferry Terminal in St. George. Additional details and instructions will be provided before the event.