Tomorrow! New Springville Greenway Open House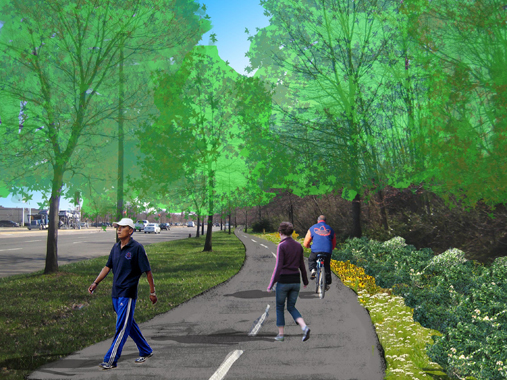 The Freshkills Park development team at the NYC Department of Parks & Recreation is in the process of designing a 3.2-mile off-road bicycle and pedestrian path running north-south along the eastern edge of the future Freshkills Park site.  We are hosting an open house tomorrow, Saturday May 14th, to talk about the project and to answer questions about it.  All are welcome.
The path will begin at the intersection of Arlene Street and Signs Road and continue down the length of Richmond Avenue to Arthur Kill Road, providing connection to existing and future on- and off-street bike facilities along the way.  Construction is expected to run from 2013 to 2014.  It's a great project, and we're happy to get to share it.  Please stop by if you can.
New Springville Greenway Informational Open House
Saturday, May 14, 2011 | 10am -3pm
Freshkills Park Staten Island Office
2240 Richmond Ave, at Draper Place