SI mobile garden expo and parade this Saturday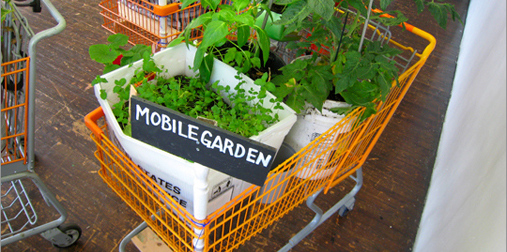 As part of its annual SummerFest, the Council on the Arts & Humanities for Staten Island (COAHSI) joins artist Tattfoo Tan in hosting a mobile garden expo and parade this Saturday, June 5th in the Tompkinsville neighborhood of Staten Island.  Attendees are encouraged to bring mobile gardens—gardens on wheels, in the form of skateboards, rolling office chairs, shopping carts or anything portable—to Tan's garden on Monroe Street for the expo, followed by a parade to the St. George Ferry Terminal, where the gardens will take up residence for a month in the taxi plaza as part of the NYC Department of Transporation's urban art program, Arteventions.
Saturday's event will also include a workshop by artist Jay Weichun on making 'flower bombs'—clumps of flower seeds mixed with clay and potting soil to be tossed into abandoned urban spaces to help nature regain footing and beautify blight.
Sat, June 5, 2010 | 2-6 pm
Tattfoo Tan's Garden
67 Monroe Avenue, Staten Island