Play, Plan, Prototype with NYPL
This fall, Freshkills Park is partnering with the New York Public Library (NYPL) to provide a public educational program called Play, Plan, Prototype which focuses on the historical significance and transformation of Freshkills Park.  Catering to an audience ranging from elementary to high school students, the program aims to expand collaborative and creative thinking through a design challenge. Challenges can include designing a prototype of a sustainable comfort room, a multi-purpose pathway and a recreational area using basic materials such as straws, cardboard tongue depressors and paper clips, just to name a few.
So far, Freshkills Park has presented in Stapleton, Saint George, and Richmondtown Libraries in Staten Island and Aguilar Library in Manhattan.  After learning that Freshkills Park used to receive municipal garbage from all five boroughs and was in operation for 53 year, students learn about further development goals of the Park and the landfill capping methodology with the assistance of some students.  The design challenge then commences.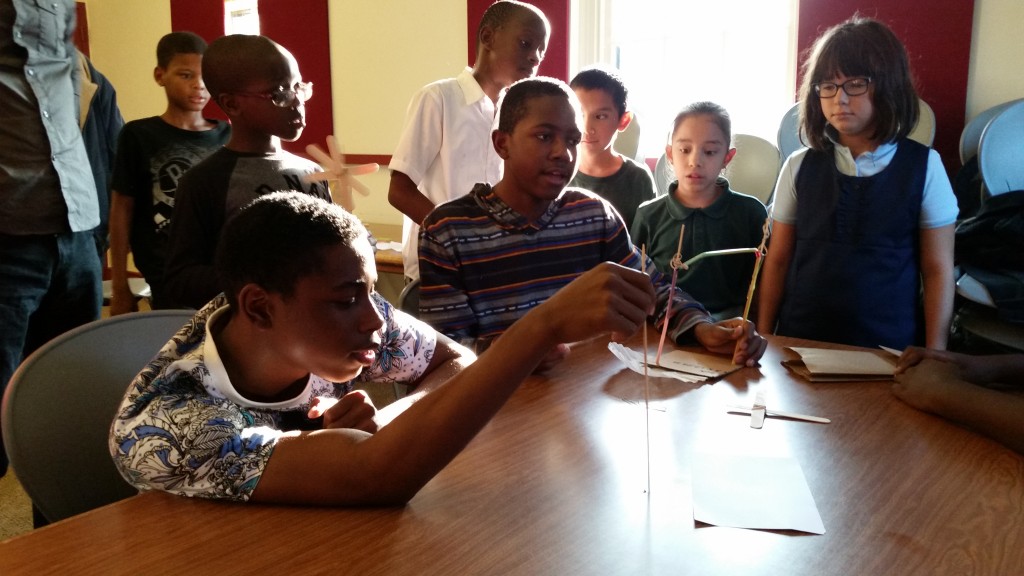 After the design challenge is explained and presented, the students take a collection of household materials contained within their paper bag and work as a team.  At the library branches we've visited so far, the students have been enthusiastic to create their respective prototypes, asking questions about their design and looking for ways to use all of their materials. The culmination of the design is unique to every group, with designs like one group's windmill-powered carousel alongside a walkway and another group's sandbox obstacle course.
We look forward to seeing what designs students will come up with in future programs. Who knows, their prototypes might just be implemented into the transformative design of Freshkills Park at large.