Next Freshkills Park Talk: Wednesday, Dec. 8th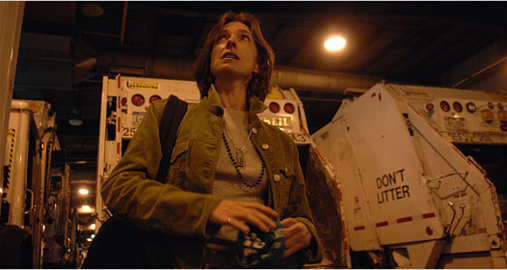 The Freshkills Park Talks lecture series continues on Wednesday, December 8th, with a talk by Dr. Robin Nagle.  Titled "The Twist-Tie that Binds: Garbage, New York City and You," the lecture will recount how the City's garbage connects New Yorkers to one another as well as to history, politics, infrastructure, and technology.
Dr. Nagle is anthropologist-in-residence for the Department of Sanitation and director of the John W. Draper Interdisciplinary Master's Program in Humanities and Social Thought at New York University. She's most recently been featured in The Believer and a serial New York Times piece, and she maintains the Discard Studies blog. Her book Picking Up, about what it is to be a sanitation worker in New York and why you should care, will be published by Farrar, Straus and Giroux.
December 8th, 7 pm – 8:30 pm at the NYU Philosophy Building
5 Washington Place (at Mercer St.), Room 101, Manhattan.
FREE.  No RSVP necessary.