Next Freshkills Park Talk: Tuesday, March 30th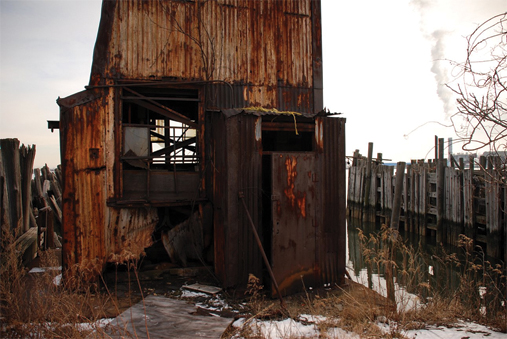 The Freshkills Park Talks lecture series continues on Tuesday with a talk and slideshow by  Nathan Kensinger, a photographer and filmmaker whose work focuses on the abandoned and post-industrial edges of New York City.  He'll be sharing stories of sites along the Gowanus Canal, inside the Brooklyn Navy Yard, and at Fresh Kills, among others, while walking us through his beautiful images. Nathan's photos have been featured in the New York Times, the New York Post, New York Magazine, The Staten Island Advance, and other outlets and are currently on display as part of an exhibit titled "The Gentrification of Brooklyn" at Brooklyn's Museum of Contemporary African Diasporan Arts.
The talk will be co-hosted by the Metropolitan Exchange, an architecture, urban planning and research cooperative in downtown Brooklyn.
Tuesday, March 30, 6:30 p.m. @ the Metropolitan Exchange
33 Flatbush Avenue, 6th floor, Brooklyn
No RSVP is necessary