Next Freshkills Park Talk: Tuesday, June 22nd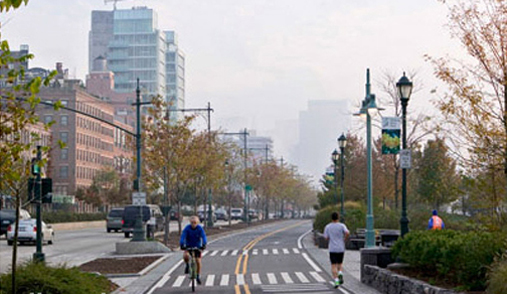 Our Freshkills Park Talks lecture series continues this coming Tuesday with a presentation by Connie Fishman, President of the Hudson River Park Trust (HRPT).  Since 1999, HRPT has overseen the planning, construction, management and operation of Hudson River Park, which spans 550 acres—including portions of the River—along the west side of Manhattan, from Battery Park to 59th St.  This is a park that one longtime Chelsea resident we know calls "the New York miracle of my lifetime," for its redevelopment of industrial waterfront into continuous recreation space.
The park, now nearing completion, has been designed in segments by a host of renowned landscape architects to address recreational and public space needs, habitat support and celebration of the City's waterfront history and infrastructure. Connie will be discussing the process, constraints and progress of developing the park, which is second in size only to Central Park within the borough of Manhattan.
The talk will be hosted by the New York Public Library's brand new Battery Park City branch. Designed by 1100 Architects and soon to earn LEED gold certification, the building is the system's most environmentally responsible and a short walk from the southern end of Hudson River Park.
Tuesday, June 22, 2010 | 6:30-8pm
Battery Park City Library
175 North End Avenue, Manhattan