Next Freshkills Park Talk: Monday, May 9th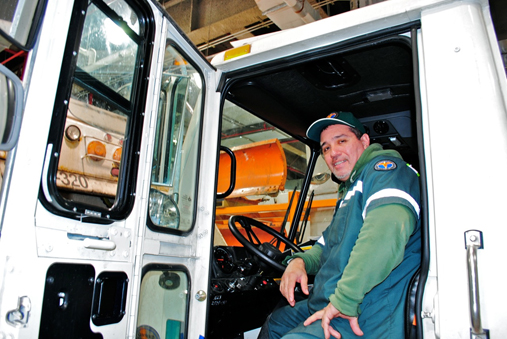 The Freshkills Park Talks lecture series continues as we celebrate the launch of the Oral History Projects in honor of Freshkills Park and the New York City Department of Sanitation, Monday, May 9th, at New York University.
For the past five months, a team of historians focusing on the New York City Department of Sanitation and on Freshkills Park have interviewed citizens, engineers, government officials and Sanitation workers about the labors of waste and about New York City's most ambitious park project in 150 years. Their reflections provide insights in understanding key parts of the city's infrastructure, past and present, that have never been recognized as essential to the region's history—until now.
This evening marks the debut of the first set of audio interviews collected through this effort. Join us to celebrate the founding of the Sanitation and Freshkills Park Oral History Projects, to meet the narrators and interviewers who have pioneered its start, and to learn about the project's future.
The event is presented jointly by the NYC Department of Parks & Recreation, the NYC Department of Sanitation, New York University and Columbia University.
Monday, May 9th @ 7 pm
19 University Place
Auditorium
FREE | No RSVP necessary