New York Cares Day 2016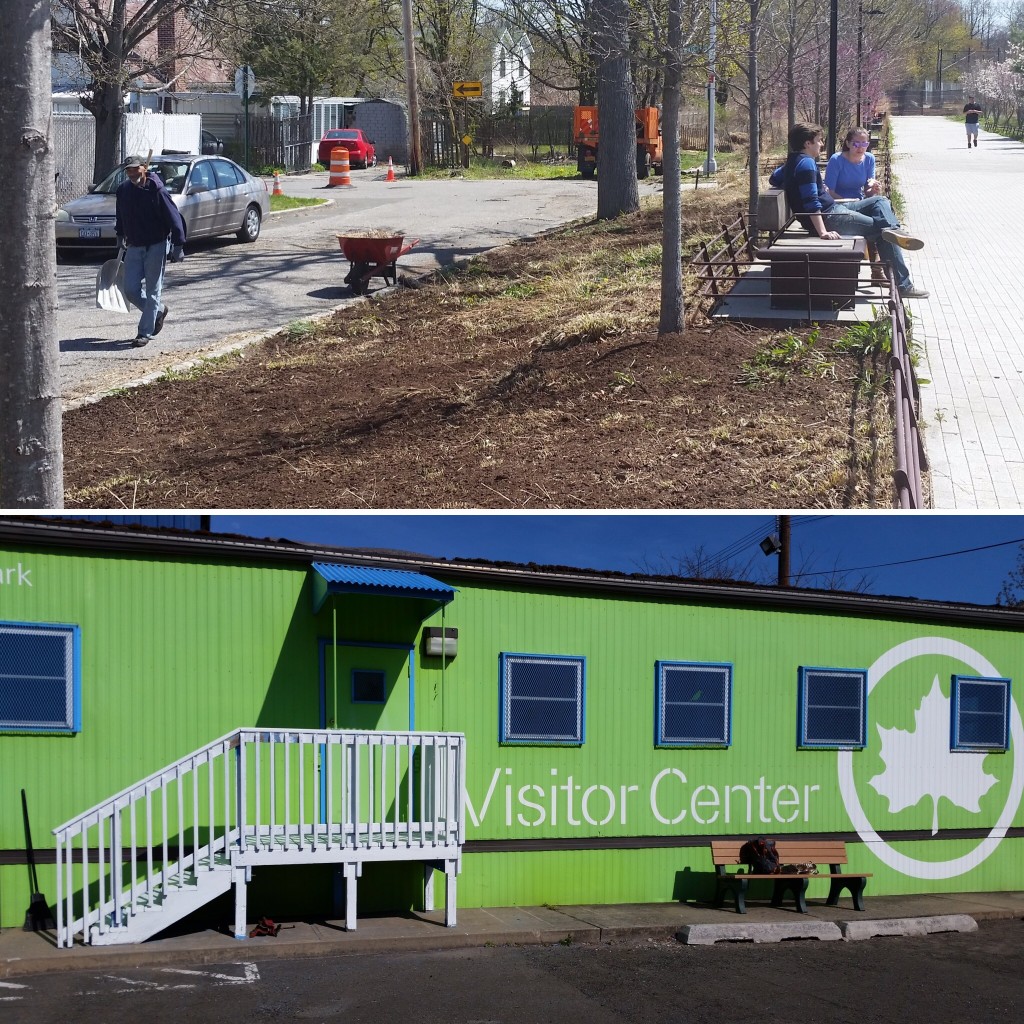 On Saturday April 16, 2016, twenty-five energetic New York Cares Volunteers arose early and took the bus from Manhattan to Staten Island to help the Freshkills Park Team get ready for spring.
One group removed the disheveled piles of dead grasses from Schmul Park and left behind a carpet of mulch through which peeked  small clumps of new green growth.  Schmul Park is ready to greet all the young families now coming out to enjoy the spring weather!
An equally dedicated group of volunteers helped restore and revive the stairs to our Visitors Center.   It was no small task to scrape and sand all the railings, banisters and stairs, and then to prime them.   This group pursued their work with a quiet determination and hung in until every spot was expertly primed and ready for the final coat of paint.
The Freshkills Park Team is so grateful for the New York Cares organizers, team leaders and volunteers who enthusiastically support the Park.  To learn more about New York Cares, visit www.newyorkcares.org.