Michael Marrella on NYC waterfront planning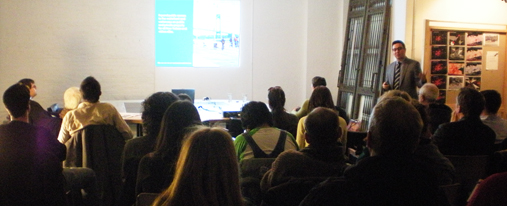 Our thanks to Michael Marrella and the crowd who attended his lecture last week at the Metropolitan Exchange as part of our  Freshkills Park Talks series.  After starting with a brief history of the New York City's harbors and waterways, Michael walked the audience through the process of preparing Vision 2020, the update to New York City's Comprehensive Waterfront Plan.  His overview included the process of assessing of the state of the waterfront and the challenges faced.  He concluded with a glimpse of the City's plans for the next ten years and beyond, to be officially presented to the public in the coming weeks.
No audio from this talk, but the slideshow is available for download as a PDF (3.45 MB).